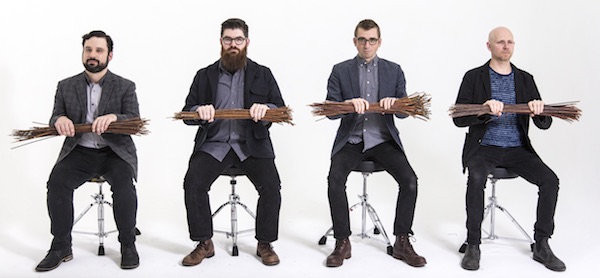 Sō Percussion
photo credit: Evan Monroe Chapman
Sō Percussion
Concert: Saturday, October 6, 8:00 p.m., Club Sudakoff
($15, free with subscription)
Pre-concert talk: 7:30 p.m.
Artist Conversation: Thursday, October 4, 5:00 p.m., Club Sudakoff (free)

This quartet of master percussionists will challenge expectations. Their performance will include Bryce Dessner's Music for Wood and Strings and Pulitzer Prize winner Caroline Shaw's Taxidermy, both Sō Percussion commissions. These four performers are ground-breaking musicians who challenge themselves and their commissioned composers to reach new heights of inventiveness.
Don't miss this season-opening concert in our improvised Club Sudakoff!
Video of an excerpt of Bryce Dessner's Music for Wood and Strings
"Through a mix of consummate skill and quirky charm, this mercurial quartet has helped to ignite an explosive new enthusiasm for percussion music old and new."—The New York Times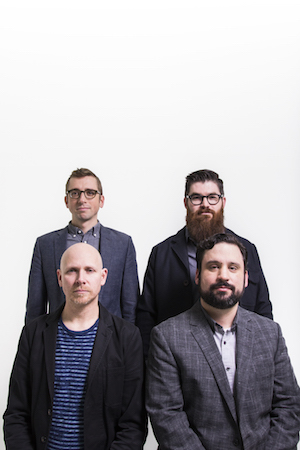 Video of Sō Percussion's Tiny Desk Concert for NPR
photo credit: Evan Monroe Chapman
With innovative multi-genre original productions, sensational interpretations of modern classics, and an "exhilarating blend of precision and anarchy, rigor and bedlam," (The New Yorker), Sō Percussion has redefined the scope and vital role of the modern percussion ensemble.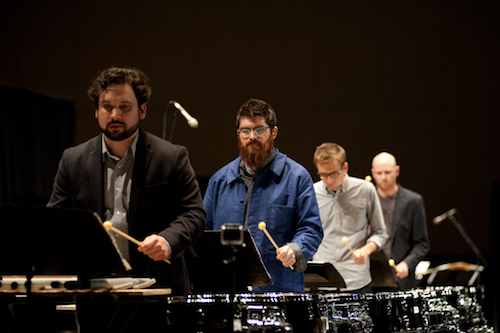 photo credit: LiveWellPhoto
Their repertoire ranges from "classics" of the 20th century, by John Cage, Steve Reich, and Iannis Xenakis, et al, to commissioning and advocating works by contemporary composers such as David Lang, Julia Wolfe, Steve Mackey, and Caroline Shaw, to distinctively modern collaborations with artists who work outside the classical concert hall, including Shara Nova, the electronic duo Matmos, the choreographer Susan Marshall, Wilco's Glenn Kotche, The National's Bryce Dessner, and many others.
Rooted in the belief that music is an essential facet of human life, a social bond, and an effective tool in creating agency and citizenship, Sō Percussion enthusiastically pursues a growing range of social and community outreach. Examples include their Brooklyn Bound presentations of younger composers; commitments to purchasing offsets to compensate for carbon-heavy activities such as touring travel; and leading their SōSI students in an annual food-packing drive, yielding up to 25,000 meals, for the Crisis Center of Mercer County through the organization EndHungerNE.
Tickets
Tickets are FREE for New College students, faculty, and staff—just bring your NCF ID to the concerts. For everyone else, single event tickets are $15, and season tickets to all five concerts are a bargain at $60. Click here to purchase tickets on line. Admission to all of our Artist Conversations is free for everyone. Concert admission is also free for students, faculty, and staff of SCF, USF Sarasota-Manatee, Ringling College of Art & Design, Eckerd College, FSU/Asolo Conservatory, and Booker/VPA High School—please bring your school ID. Visit our Reservations page for details.

All NMNC venues are ramp accessible.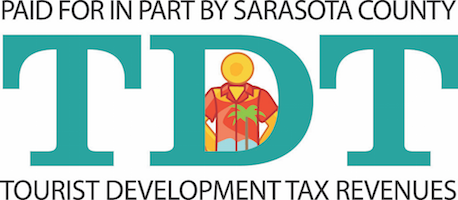 Paid for in part by Sarasota County Tourist Development Tax revenues.
Support for this season was provided by a grant from the Andrew W. Mellon Foundation.