Amernet Quartet with Rachel Calloway:
Schoenberg's String Quartet No. 2
New! Video of Amernet and Rachel Calloway performing the Schoenberg in Sainer
Concert: Saturday, October 7, 8:00 p.m., Mildred Sainer Pavilion
($15, free with subscription)
Note: There will be supertitles in English.
Pre-concert talk: 7:30 p.m.
Artist Conversation: Thursday, October 5, 5:00 p.m., Mildred Sainer Pavilion (free)

Schoenberg's Second String Quartet is a landmark of 20th century music, encompassing the extended tonality of late Romanticism and early modern atonality. The final two movements of this transporting work include a soprano, who sings, "I feel air of another planet." Come hear how vibrant and exciting this work is, performed by the Amernet String Quartet with soprano Rachel Calloway.
Video of Amernet performing Toshio Hosokawa's Kalligraphie in Sainer
"intelligence . . . and immensely satisfying—most notable for the quality of unjaded discovery that came through so vividly"—The New York Times, about the Amernet Quartet
The Amernet String Quartet has garnered recognition as one of today's exceptional string quartets and are Ensemble-in-Residence at Florida International University in Miami. Their sound has been called "complex" but with an "old world flavor." Strad Magazine described the Amernet as ". . . a group of exceptional technical ability."
Amernet—violinists Misha Vitenson and Franz Felkl, violist Michael Klotz, and cellist Jason Calloway—has always been committed to the music of our time and has commissioned works from many of today's leading composers, working closely with artists including Anthony Brandt, Guillermo Carbo, John Corigliano, Orlando Garcia, John Harbison, Toshi Ichiyanagi, Bernard Rands, Gerhard Samuel, Morton Subotnick, Dmitri Tymoczko, and Chinary Ung.
Video of Duo Cortona performing Machaut's Riches d'amour in the College Hall Music Room
Special Event: Tuesday, October 3, 5:30 p.m., Duo Cortona, College Hall Music Room (free)
The Tuesday before the concert Calloway (who was here as part of Ekmeles in 2015) and violinist Ari Streisfeld (a longtime friend of NMNC as a founder of the JACK Quartet) gave a free concert in the College Hall Music Room as Duo Cortona, their new project dedicated to the creation of works for mezzo-soprano and violin.
Video of Duo Cortona performing Laura Schwendinger's Love Sonnets
Duo Cortona is a contemporary music ensemble dedicated to the creation of works for its unique instrumentation: mezzo-soprano and violin. This ensemble explores new sounds and possibilities for its intimate, expressive, and vital combination. Duo Cortona works to establish a new and thus far unexplored repertoire, pursuing the endless possibilities of this union.
Video of Duo Cortona performing Jeff Myers's Islands of Death
The ensemble was founded at the Cortona Sessions for New Music by husband and wife team Ari Streisfeld and Rachel Calloway. Recent and upcoming performances include the Resonant Bodies Festival, The Stone, the SONiC Festival, New Music on the Point, and Contemporary Undercurrent of Song Project (Princeton).
Tickets
Tickets are FREE for New College students, faculty, and staff—just bring your NCF ID to the concerts. For everyone else, single event tickets are $15, and season tickets to all five concerts are a bargain at $60. Click here to purchase tickets on line. Admission to all of our Artist Conversations is free for everyone. Concert admission is also free for students, faculty, and staff of SCF, USF Sarasota-Manatee, Ringling College of Art & Design, Eckerd College, FSU/Asolo Conservatory, and Booker/VPA High School—please bring your school ID. Visit our Reservations page for details.

All NMNC venues are ramp accessible.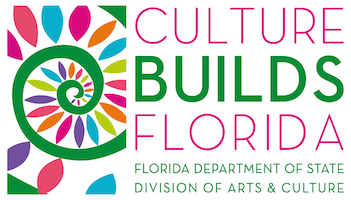 Sponsored in part by the State of Florida, Department of State, Division of Cultural Affairs and the Florida Council on Arts and Culture.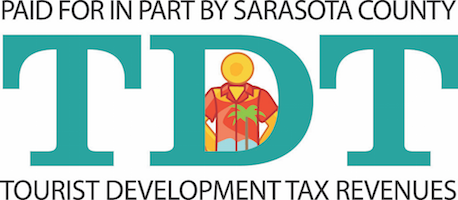 Paid for in part by Sarasota County Tourist Development Tax revenues.
Sponsored in part by a grant from the Andrew W. Mellon Foundation.