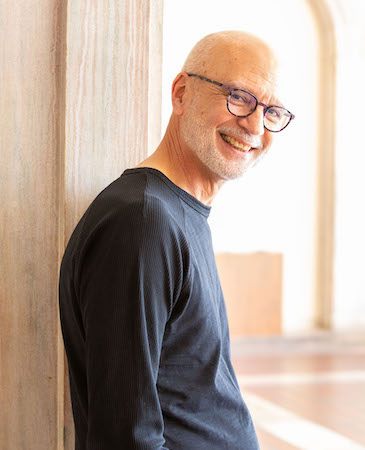 Steve Miles
photo credit: Nancy Nassiff
Online via Zoom:
Thursday, Dec. 3, 2020, 5:30 p.m. EST
FREE—Register at Eventbrite here
New Music New College invites you to celebrate the legacy of our founding Director, Stephen Miles, and help us sustain the vital future of the series.
This virtual event will feature bespoke musical performances and appearances by celebrated artist friends of the series, including Kathy Supové, Randy Woolf, Marilyn Lerner, Karl Berger, Ingrid Sertso, Francis Schwartz, New College alumni, and more. Hosted by Mark Dancigers, the event will also feature remarks from Steve Miles. Come, hear some music, talk with friends, and help us celebrate the incredible achievements and contributions that Steve has made to our lives.
The event is free, and we invite all friends and supporters of Steve Miles and New Music New College to join us. For those who have given to the series this season or in past seasons, we will offer thanks and gratitude. For those who may be interested in becoming contributors to our series, we offer this event as a welcome and invitation to join our mission.
Founded in 1998 by means of a groundbreaking and collaborative event featuring the music of John Cage in the galleries of the Ringling Museum, New Music New College has grown into an institution that champions adventurous and scintillatingly performed new music, enriching the life of New College and the Sarasota Community. Steve Miles directed the series until his retirement from the college in spring 2020, having also served as Provost of New College from 2011-2017. He is an active composer, performer, and theorist, focusing on the social dimension of music. Since 1990, he has composed vocal music almost exclusively. His works include Social Studies (2003), musical games for performers and audience, and Living and Dead: The Gettysburg Project (2009), a theater piece co-composed with Margaret Eginton, adjunct professor of theater at New College. Steve is currently co-chair of the board of American Composers Forum.