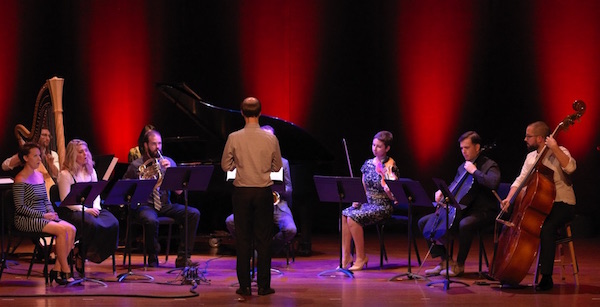 Ensemble Dal Niente
photo credit: Karjaka Studios
Ensemble Dal Niente
with George Lewis
Concert: Saturday, January 26, 8:00 p.m., Mildred Sainer Pavilion
($15, free with subscription)
Pre-concert talk: 7:30 p.m.
Special Event: Thursday, January 24, 5:00—7:30 p.m., Ringling Museum ($15 Art After 5 entry) Improvisations in the galleries followed by our Artist Conversation
Chicago-based Ensemble Dal Niente has been showered with critical praise and prestigious awards since forming in 2004. Their astonishing virtuosity is put entirely in the service of musical communication, making even the most demanding contemporary works accessible and compelling. Their program for NMNC will feature pieces by George Lewis, Anthony Braxton, Katherine Young, and Anthony Cheung that, while notated, each have origins in improvisation. Composer and MacArthur ("Genius Grant") Fellow George Lewis, who holds a PhD in Humane Letters (honoris causa) from New College, will join us for this concert.
As a Special Event, NMNC in collaboration with the Ringling Museum's Art After 5 program will present a series of improvisations in the Ringling's galleries. Starting at 5, there will be one solo (soprano) near the Visitor's Pavilion, then two more solos (clarinet and flute) at 5:30 and 6 in the main Museum galleries (rooms 19 and 20). At 6:30 in Gallery 21 the ensemble will perform George Lewis's Artificial Life 2007, followed by a talk/discussion with Lewis. Museum entry for Art After 5 is discounted to $15.
"Dal Niente is a model of what contemporary music needs, but seldom gets, to reach and engage a wider public."—Chicago Tribune
Video of Ensemble Dal Niente members performing and discussing the group's philosophy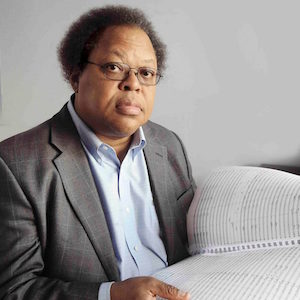 Composer George Lewis
Noted for its presentation of "bracing sonic adventures" (Chicago Tribune), Ensemble Dal Niente, "a superb contemporary-music collective" (The New York Times), aims to drive musical discourse with adventurous projects that exhibit an ambitious range of aesthetic values tied to contemporary life and culture. The ensemble performs music written for large ensemble, chamber music, and solo works, each with relentless attention to interpretation. Dal Niente works with a range of composers, from emerging and established living artists to the post-World War II avant-garde generation. Recent projects include a collaboration with Deerhoof and Marcos Balter; a tour of Latin American countries; performances and recordings of works by George Lewis; an East Coast tour of German music; the Hard Music, Hard Liquor concert series and its annual Party. With each project, programs are curated and presented in ways that highlight the music's relationship with our culture and society.
The ensemble's name, Dal Niente ("from nothing" in Italian), is a tribute to Helmut Lachenmann's Dal niente (Interieur III), the revolutionary style of which serves as an inspiration for its musicians. The name also references its humble beginnings -- founded in 2004 by a group of student composers at Northwestern University, the ensemble has risen from obscurity to a position as one of North America's most prominent new music groups.
George Lewis studied composition with Muhal Richard Abrams at the AACM School of Music, and trombone with Dean Hey. A member of the Association for the Advancement of Creative Musicians (AACM) since 1971, Lewis's work in electronic and computer music, computer-based multimedia installations, and notated and improvisative forms is documented on more than 150 recordings. In May of 2017 Lewis gave New College's commencement address and was awarded the degree of Doctor of Humane Letters, honoris causa, from the college. He is the Edwin H. Case Professor of American Music at Columbia University. A Fellow of the American Academy of Arts and Sciences and a Corresponding Fellow of the British Academy, Lewis's other honors include a MacArthur Fellowship (2002), a Guggenheim Fellowship (2015), a United States Artists Walker Fellowship (2011), an Alpert Award in the Arts (1999), and fellowships from the National Endowment for the Arts.
Tickets
Tickets are FREE for New College students, faculty, and staff—just bring your NCF ID to the concerts. For everyone else, single event tickets are $15, and season tickets to all five concerts are a bargain at $60. Click here to purchase tickets on line. Admission to all of our Artist Conversations is free for everyone. Concert admission is also free for students, faculty, and staff of SCF, USF Sarasota-Manatee, Ringling College of Art & Design, Eckerd College, FSU/Asolo Conservatory, and Booker/VPA High School—please bring your school ID. Visit our Reservations page for details.

All NMNC venues are ramp accessible.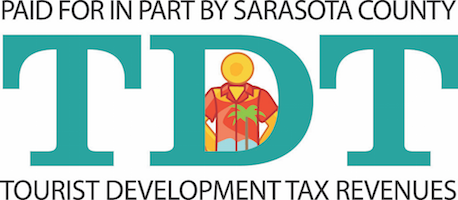 Paid for in part by Sarasota County Tourist Development Tax revenues.
Support for this season was provided by a grant from the Andrew W. Mellon Foundation.