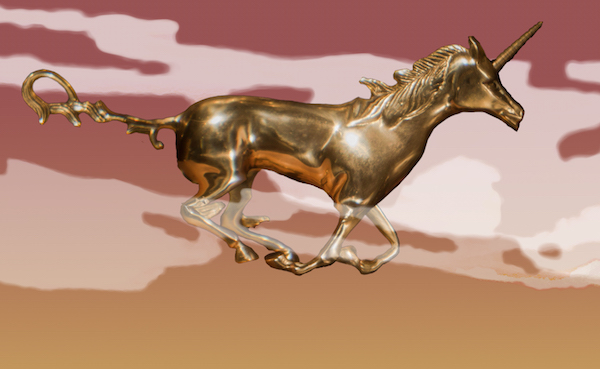 Artwork by Kim Anderson
Images
Concert: Saturday, November 16, 8:00 p.m., Mildred Sainer Pavilion
($15, free with subscription)
Pre-concert talk: 7:30 p.m.
Artist Conversation: Thursday, November 14, 5:00 p.m., Mildred Sainer Pavilion (free)

Images and Music share a common language of movement. This evening explores moving images and sounds across and between media.
Images is a concert event featuring a mingling of live and electronic sound, a set of animated "shorts" created by New College students and faculty, and a set of music by Grand Electric, a duo of electric guitar and piano. More than an evening of sound and music, this program is an event and experience that will invite the audience to experience sound with a sense of space and animated visuals.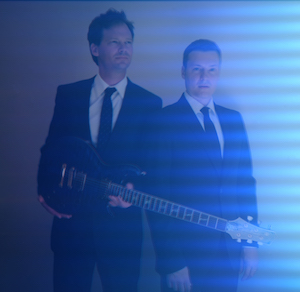 Grand Electric
Photo credit: David Stith
A short set of works for four-channel surround-sound audio will open the concert. These works move sound around the corners of the space, immersing the audience. Following this, pianist Aaron Wunsch will perform Debussy's startling and imagistic solo L'isle joyeuse, a piece from 1904 based on a painting by Jean-Antoine Watteau.
Next, New College students Aniston Hoffman and Emma Solloway will perform original compositions for solo cello and solo trombone plus live electronics, and clarinetist Claire Thomas will perform an excerpt from an opera by Missy Mazzoli..
Then New College Professors Kim Anderson and Mark Dancigers, along with their students, explore original scored animations that turn everyday images and sounds into pure fantasy through imaginative movement.
The concert will close with music by Grand Electric (Dancigers and Juilliard Keyboard faculty Wunsch), which pairs the acoustic grand piano with electric guitar. Their set consists of all world-premieres by both members of the duo. Their music explores rhythmic vitality, harmonic color, rhythmic possibilities for delays and effects, and projects a new sonic energy from the combination of the instruments.
Come see and hear the newest of the new, produced by students and faculty right here at New College!
Video of Dencigers'sWhen It Rains, It Rains from 2018's Inter/Action concert
Tickets
Tickets are FREE for New College students, faculty, and staff—just bring your NCF ID to the concerts. For everyone else, single event tickets are $15, and season tickets to all five concerts are a bargain at $60. Click here to purchase tickets on line. Admission to all of our Artist Conversations is free for everyone. Concert admission is also free for students, faculty, and staff of SCF, USF Sarasota-Manatee, Ringling College of Art & Design, Eckerd College, FSU/Asolo Conservatory, and Booker High School—please bring your school ID. Visit our Reservations page for details.

All NMNC venues are ramp accessible.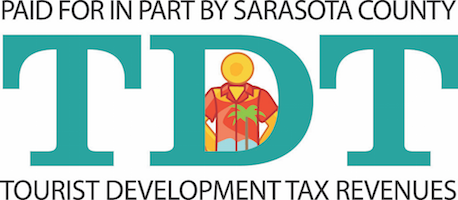 Paid for in part by Sarasota County Tourist Development Tax revenues.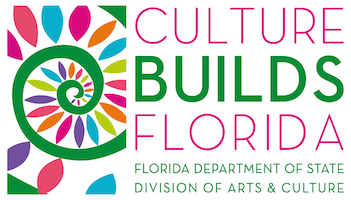 Sponsored in part by the State of Florida, Department of State, Division of Cultural Affairs and the Florida Council on Arts and Culture.
Support for this season was provided by a grant from the Andrew W. Mellon Foundation.