JACK Quartet:
The Wind in High Places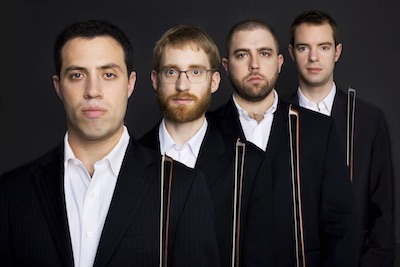 JACK Quartet
photo credit: Henrik Olund
Concert: Saturday, January 16, 8:00 p.m., Mildred Sainer Pavilion
($15, free with subscription)
Pre-concert talk: 7:30 p.m.
Artist Conversation: Thursday, January 14, 5:00 p.m., Mildred Sainer Pavilion (free)
The JACK Quartet electrifies audiences worldwide with "explosive virtuosity" (Boston Globe) and "viscerally exciting performances" (The New York Times). David Patrick Stearns (Philadelphia Inquirer) proclaimed their performance as being "among the most stimulating new-music concerts of my experience." The Washington Post commented, "The string quartet may be a 250-year-old contraption, but young, brilliant groups like the JACK Quartet are keeping it thrillingly vital." Alex Ross (The New Yorker) hailed their performance of Iannis Xenakis's complete string quartets as being "exceptional" and "beautifully harsh," and Mark Swed (Los Angeles Times) called their sold-out performances of Georg Friedrich Haas's String Quartet No. 3 In iij. Noct. (also performed at NMNC in 2011) "mind-blowingly good."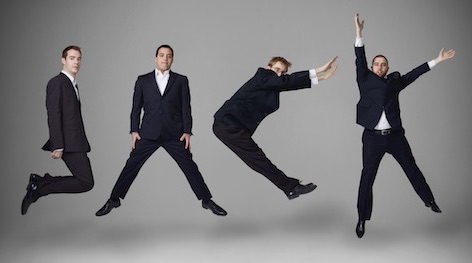 John, Ari, Chris, Kevin: JACK
photo credit: Henrik Olund
JACK has performed at NMNC four times previously, the most recent being in 2012 when they played pieces all composed by New College alumni (Alejandro Castaño, Jason Rosenberg, Sara Moone, and Taylor Briggs).
This season's performance will feature (among other works) Pulitzer Prize Winner John Luther Adams's The Wind in High Places, an austere yet beautiful work in three movements played entirely on open strings—the players never touch their fingerboards. Melodies are created using the harmonics of each string, creating a quiet and enchanting piece that suggests voices in the winds.
NEW! See videos of two of the pieces from our concert, and four more videos (below those) JACK made especially for us about each of the pieces they performed!
Video of Rodericus's Angelorum Psalat
Video of Xenakis's Tetras
Video of JACK discussing and playing an excerpt of John Zorn's The Remedy of Fortune
Video of Christopher Otto describing the piece he arranged by the medieval composer Rodericus
Video of JACK explaining the unusual techniques used in The Wind in High Places
Video of Kevin McFarland talking about Iannis Xenakis's piece Tetras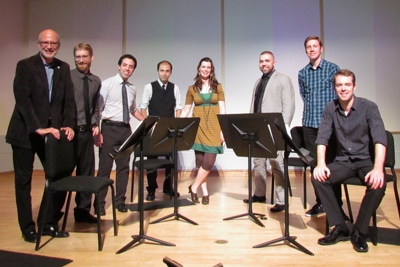 JACK with New College alumni composers and NMNC Director Stephen Miles in 2012
photo credit: R. L. Silver
Tickets
Tickets are FREE for New College students, faculty, and staff—just bring your NCF ID to the concerts or click here for tickets and select "Faculty/Staff/Students" after you select the individual concert(s). For everyone else, single event tickets are $15, and season tickets to all five concerts are a bargain at $60. Click here to purchase tickets on line. Admission to all of our Artist Conversations, as well as the Student Composers Concert and the Electronic Music Concert, is free for everyone. Tickets for non-New College students in the community are $5 at the door with student ID. Visit our Reservations page for details.

All NMNC venues are ramp accessible.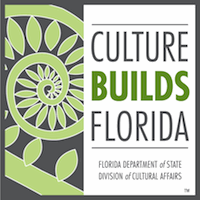 Sponsored in part by the State of Florida, Department of State, Division of Cultural Affairs and the Florida Council on Arts and Culture.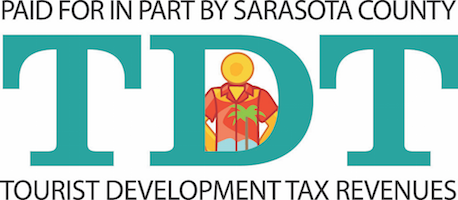 Our visiting artists are paid for in part by Sarasota County Tourist Development Tax revenues.