Eliza Ladd and New College Students:
Selfie of the Ancients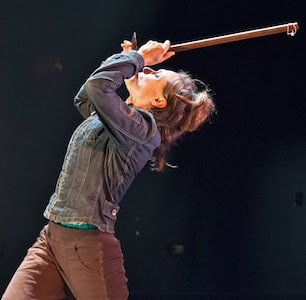 Eliza Ladd
photo credit: Enrico Spada
Concerts: Friday, February 12, 8:00 p.m.; Saturday, February 13, 8:00 p.m.; Sunday, February 14, 4:00 p.m.; Black Box Theater
($15, free with subscription)
Pre-concert talk: 7:30 p.m. Friday and Saturday, 3:30 p.m. Sunday
Artist Conversation: Thursday, February 11, 5:00 p.m., Black Box Theater (free)
Eliza Ladd is a performer, stage writer, director, choreographer, composer, and teacher from New York City. In addition to extensive training in Clown, Improvisation, Primitive Voice, Shakespeare, and Zen Buddhist Practice and as a percussionist, singer, and actor, Ladd holds a BA in Comparative Religion from Harvard University and an MFA in Theater: Contemporary Performance from Naropa University. She has created and performed original multi-disciplinary work in NYC at PS 122, Dixon Place, Dia Downtown, Joyce Soho, Movement Research, Theatre Row, the Knitting Factory, and the T. Schreiber Studio. She has acted at La Mama, New York Theater Workshop, The Connelly, St. Ann's Warehouse, and with Shakespeare and Company in Lenox, MA. Ladd is the recipient of a 1998 Franklin Furnace Emerging Artist Award for her original performance work, a Puffin Foundation Grant in support of her Live Sound Action theater training, and the Audience Encore Award at the 2007 Boulder International Fringe Festival for her ensemble musical play, Elephants and Gold.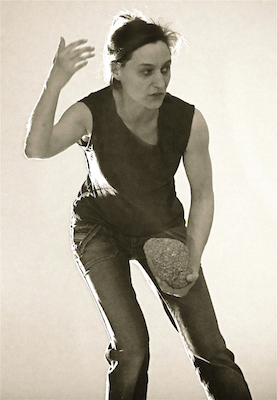 photo credit: Alex Miles Younger
Professor of Movement for the FSU/Asolo Conservatory for Actor Training, Eliza Ladd has enriched the contemporary arts scene through her collaborations with Fuzión Dance Artists and performances for the Sarasota Solo Play Festival.
In her first collaboration with NMNC, Ladd offers Selfie of the Ancients, a work that is once visual, aural and physical. The performance—combining the sounds of objects and human movement with layers of primitive voice and song—reflects our primordial musicality. Fundamentally concerned with the act of making sound, the relationship between sound and movement, and the ways in which sound articulates visible and invisible space, Ladd composes music rooted in the forms of sculpture and percussion. In January and February, Ladd will work with New College students to create a score of "Live Sound Action" (her theatrical approach to composition and performance). Selfie of the Ancients will be the result of this score, combined with her own performance of primitive voice and song.
Video of excerpts of some of Ladd's pieces
Tickets
Tickets are FREE for New College students, faculty, and staff—just bring your NCF ID to the concerts or click here for tickets and select "Faculty/Staff/Students" after you select the individual concert(s). For everyone else, single event tickets are $15, and season tickets to all five concerts are a bargain at $60. Click here to purchase tickets on line. Admission to all of our Artist Conversations, as well as the Student Composers Concert and the Electronic Music Concert, is free for everyone. Tickets for non-New College students in the community are $5 at the door with student ID. Visit our Reservations page for details.

All NMNC venues are ramp accessible.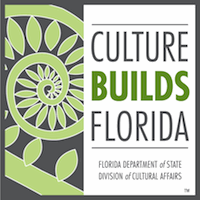 Sponsored in part by the State of Florida, Department of State, Division of Cultural Affairs and the Florida Council on Arts and Culture.