Movement Messages:
José Martínez's 39 Inside
Video of Mark Dancigers and José Martinez discussing 39 Inside
José Martínez's powerful, stunning 39 Inside features electronic and instrumental sound and dance, exploring themes of migration and borders. Martínez writes, "On July 23rd, 2017 during the scorching Texan summer in San Antonio, police identified a suspicious semi-trailer parked at a Walmart. Inside, they found thirty-nine undocumented migrants, eight of them dead. Apparently, forty more left the truck before police arrived. Based on these true events, I have created a piece that tells the unheard details of this and other similar journeys. This work is created as a choreographed piece of music where the only element of scenery is an open, rectangular, aluminum structure, half the size of a real semi-trailer. The music encompasses live musicians interacting with computer-made sounds and complemented by prerecorded first-person accounts in Spanish. The video content, projected on one of the front sides of the structure, supplements this dire story, pulling from both abstract and real content. 39 Inside is a grim submersion into the issue of undocumented migration that will take the audience closer to the experiences lived only by those who dare to take this perilous journey; one that might end in deportation or death."
Video of José Martinez's 39 Inside
"El 23 de Julio de 2017 en medio del abrazador verano Tejano en San Antonio, la policía identificó un semi-trailer sospechoso parqueado en un Walmart. Dentro encontraron treinta y nueve migrantes indocumentados, ocho de ellos estaban muertos. Según testigos, cerca de cuarenta más se habían ido para cuando la policía llegó. Basado en estos eventos, creé un proyecto que relata los detalles no-contados de esta y otras historias similares. Esta obra esta pensada como una pieza coreografiada, donde el único elemento escenográfico es una estructura de aluminio abierta y rectangular que imita al semi-trailer. La música reúne intérpretes en vivo que interactúan con sonidos diseñados digitalmente y que se complementan con narraciones en español pregrabadas. El contenido visual que es proyectado en uno de los lados de la estructura, complementa esta historia fatídica, y presenta contenido abstracto y concreto. 39 Inside [Encontraron 39] es una oscura inmersión en el problema de la migración indocumentada que intenta llevar la audiencia más cerca a esas experiencias vividas sólo por aquellos que se atreven a realizar tan peligroso viaje; un viaje que pudiera terminar en deportación o en muerte."
José Martínez's music incorporates a wide range of influences from Colombian folk tunes to contemporary composition techniques, while borrowing from Latin music, heavy metal and audio sampling techniques. His works range from solo pieces with electronics to orchestral works, passing through chamber ensembles, electroacoustic pieces, and interdisciplinary collaborations. Among others, his music has been performed by groups such as Alarm Will Sound, Wild Up, Grammy award-winning quartet Third Coast Percussion. An alumnus in percussion and composition of the National University of Colombia, he studied composition at the University of Missouri and UT Austin. José was Visiting Professor at East Carolina University, and recently was appointed Visiting Professor at the New College of Florida.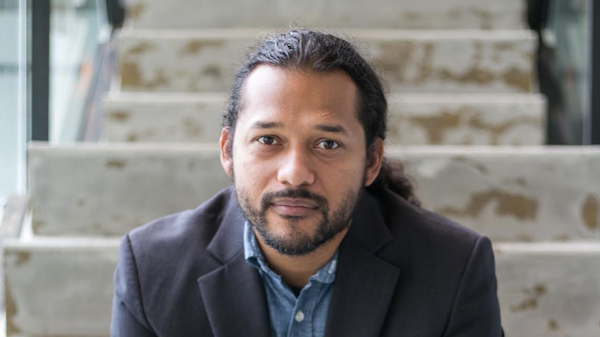 José Martinez
photo credit: Julia Gang
José's music has also been presented by Spanish ensemble Taller Sonoro, LA based Piano duo Hockett Duo, the Orchestra of St. Luke's from New York City, Grupo de Cámara de Bogotá, and Austin based percussion ensemble Line Upon Line, among others. He has participated in institutes and festivals such as Banff Ensemble Evolution program, DeGaetano, Splice , SEAMUS, Missouri International Composer Festival, Line Upon Line Winter Composer Festival, ClarinetFest, and VIPA.
José is a recipient of the 2008 National Composition Prize for Young Composers, the 2011 "Ciudad de Bogotá" Composition Award, and the 2013 National Cultural Prize. In the US has received the 2013 Sinquefield Composition Prize and the 2019 Rain Water Grant for Innovation. He is part of the C3 Collective and also artistic director of the concert series Stack Overflow that creates opportunities for composers interested in electronics.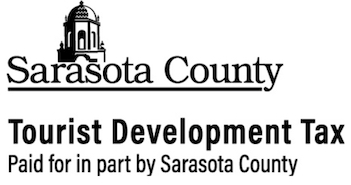 Support for this season was provided by a grant from the Andrew W. Mellon Foundation.