Movement Messages:
Etudes and Student Works
Fall 2020
How can we develop and inspire each other as dancers, musicians, and collaborators in a virtual world?
New College students explored this question with creative movement and expression in the fall of 2020, in a class lead by Leymis Bolaños Wilmott, Instructor of Dance/Artist-in-Residence at New College.
This virtual class was an introduction to contemporary dance and was suited for the complete beginner looking for a fun way to move, those at the beginning of their dance journey, or more experienced dancers wanting to take it back to basics. For these projects, students were split into breakout rooms on Zoom where they could share movement ideas, creative challenges, as well as perform for one another. The end result is a solo work performed and created by each student, at a desired location, in costume, and to musical compositions created by a peer from Professor Mark Dancigers's recent electronic music courses.
Embracing NCF's spirit of faculty working alongside their students, Bolaños Wilmott and Dancigers also present their new work, Etudes, developed over the fall and winter 2020–2021. The Etudes are a series of studies that are aiming to communicate broad and sweeping expression, and movement, by starting with small ideas and pushing out. An etude is an interesting musical structure, in that it has to be both a technical study and emotionally moving music. As the etudes progress from the first to the third, they become increasingly broad in scope. In the third etude, this distinction between "technique" and musical communication disappears, and there is a direct and sweeping sense of phrases that involve the viewer in cycles of movements. This project grew out of the extensive previous collaborations between Bolanos Wilmott and Dancigers, as well as their work as educators at the New College of Florida.
After several rounds of iteration and peer feedback, we are pleased to present these Movement Messages: Expressions of the possibilities of movement and music, in video and shared online. Congratulations to all and our special gratitude to Leymis Bolaños Wilmott for her incredible mentorship and creative guidance for these works.
We also send gratitude to our colleagues [performance @ new college] who embraced this project in the fall 2020 dance program.
Video of Mark Dancigers and Leymis Bolaños Wilmott's Etudes
Party of One
Dance and Choreography: Kanti Gudur
Music: Isabel Hardigan
Artist Statement: This piece challenged me to find moments of joy during a very difficult time. I hope you choose to do the same.
Music Program note: Oh yeah, so the music itself was an effort to blend the sounds from my own native Ecuadorian roots (part of the melody is actually inspired by a folk song called Naupa Llacta) with the concepts and patterns I learned in my Ethnomusicology classes (which mainly centered around the Caribbean). I also definitely tried to keep it in the realm of danceable because how could I not after years of learning and practicing Latin dances that were passed down from cousins, aunts, uncles, grandparents, etc. As far as the song itself goes, basically it's two melody parts that start as their own unique sounds and then begin mixing, and part of me has always liked to imagine it as a conversation, or a back and forth, or some other game. It's flirty and fun and the tiniest bit sexy. The drums I really love because they start with this really classic "clave" pattern and then transition into a reggaeton beat, and then it switches again into a cumbia beat (which are similar but have different timings). I'm not sure how familiar the performer who got my song is with those patterns and the associated dances, but I would encourage drawing from those sources as well, and I think it'll be fantastic.
Self-Aware Robot SPIRIT
Dance and Choreography: Will Ferrell
Music: Eli Smeds
Artist Statement: "People are fascinated by robots because they're machines that can mimic life."—Colin Angle
"Do not apologize for crying. Without this emotion, we are only robots."—Elizabeth Gilbert
Music Program note: The story of this song came to me because of the world plunging into the deep isolation of quarantine. Early quarantine especially, was a difficult transition for many of us, and the one thing that kept me grounded was the music we were listening to back at new college, a mix of 80's dance, electronica, hyper-pop, indie, and new wave paved the way to staying positive in this new situation. The song is suppose to reflect the attempts at keeping positive while the world is in chaos and always fluctuating. But the perseverance through the chaos will finally lead to the other side of the storm. So while we're all hunkered down all we can do now . . . is dance.
Lost Love, Found
Dance and Choreography: Nicole Silvera
Music: Hugh Roberts
Artist Statement: I felt so much emotion while choreographing this dance. While I did not have the original intent to create a story out of this dance, one seemed to naturally come out. This dance represents the process of cultivating self-love despite struggle.
Music Program note: Forget Me Not—The title theme was for a puzzle game called forget me not, about a woman with early onset memory issues. The goal of the game is to piece together what the character has forgotten and remember that it is her sister's birthday so that she can bring her a bouquet of her favorite flowers, forget-me-nots.
The Fall
Dance and Choreography: Sara Recht
Music: Emma Solloway
Artist Statement: I said to the sun,
"Tell me about the Big Bang."
The sun said, "It hurts to become."
—Andrea Gibson
My contemporary dance piece, entitled ​The Fall​, is about my ongoing struggle with depression and anxiety, particularly heightened by the pandemic. When you have a mental illness and you are doing well, you're dancing on the edge of a pool. You can't be as daring as you might be, as quick or as erratic—you might fall in. You never really know when you will or even if you will until the moment when your foot slips. In the water, there is no dancing. Only trying desperately to stay afloat. But the water does something else too—it's a shock to the system. It's a reminder you are human and fallible and can fall into a pool at any moment. The climbing out is exhausting, but I'd thought of so much poetry while I was treading water.
I've learned to be more precise and purposeful with my steps. I've learned new dances, ones that don't send me teetering over the edge - most of the time. I'm still trying to learn that falling into a pool doesn't mean a swan song, just a swimming lesson.
Music Program note: I wrote this piece for my electronic music 2 final project and it quickly became my favorite. It was created using many different elements, like samples, analog synthesizers, MaxMSP, and more. The piece has a collage like feel to me, and that's what makes me love it so much.
Uplift
Dance and Choreography: Karsyn Prescott
Music: Zach Fahringer
Artist Statement: In my art, I like to capture whimsical humor in what may be unexpected places. To uplift the audience I perform Zach Fahringer's composition in an experimental way. The song itself is reminiscent of a sun shower, although I couldn't recreate a sun shower, I decided to dance to the song in a bathroom dressed in all white like I was apart of the bathroom. I play with level changes and movement dynamics at a pace I matched to the music. Overall it was a fun uplifting creative experience that I hope to share with the audience.
Music Program note: The song came to me more than I looked for it: my compositional skill isn't really at the point where I can have some feeling or mood in mind and translate that into music, more than I can just mess around with notes until something nice sounding comes out.
But I think the song does evoke something! Reminds me of a sunshower sort of; it's not really sad or happy, but definitely excited, energetic, fun. I think, at least. All in the eye of the beholder etc etc. I think if it reflected upon anything that was happening in my mind at the time in some way, it's the sporadic burst of creative energy I needed to work on and complete the song on time lol.
Unconfined
Dance and Choreography: Matthew Goldberg
Music: Hugh Roberts
Artist Statement: Don't really know what I'm doing but I went for some sort of flowy sleepy bed time dreamy morning night thing and just kinda went with it . . . you could say my approach is was like my goal.
Music Program note:Fractured memory-game jam theme 1 was written to represent the confusion the character was feeling as she struggled to piece her memories back together. It is written in 7-8 so that it is harder for the listener to feel comfortable with the piece rhythmically and has a piano representing the main character and a celeste representing her little sister.
Breakthrough
Dance and Choreography: Madeline Debrine
Music: Ash Hoffman
Artist Statement: I had extremely limited understanding of electronic dance music before this project, so the first time I listened to this composition I was extremely taken aback and wasn't sure how to choreograph to something so forign to me as a complete beginner. I eventually figured out by simply letting my body move how it wished while listening to the song allowed me to better connect to the song and create a dance.
Music Program note:This music was inspired by house beats and other experimental musical genres and artists such as Machine Girl and Grimes. I took samples from artists Cowgirl Clue and TV Girl because of their unique and striking sounds. This song was meant to be danced to in whatever way you see fit. It's supposed to make you want to move and be excited, or at least that is my goal!
Child's Play
Dance and Choreography: Emma Garza
Music: Emma Solloway
Artist Statement: This musical piece had moments that reminded me of being a child and moving in ways that just felt good. That is the energy I fixated on while dancing. A lot of these movements were structured improv as I felt that my outlook on the song and our current moment changed from day to day. The softness and grace I brought to the movements reflect the positive energy I wanted to capture.
Music Program note: I wrote this piece for my electronic music 2 final project and it quickly became my favorite. It was created using many different elements, like samples, analog synthesizers, MaxMSP, and more. The piece has a collage like feel to me, and that's what makes me love it so much.
Fae Water
Dance and Choreography: William Pembleton
Music: Lucas Rencker-Usui
Artist Statement: This was my first attempt at dancing at all. I'm not super proud of it but I'm glad I was able to do something that pushed me out of my comfort zone. I tried to play with bartenieff (if that's the right spelling of the word) fundamentals near the end but I'm not sure if I really pull it off in this recording.
Music Program note: Well it was my first real music project, my first time playing around with sampling. It manifested itself through a lot of experimentation, and I basically made an accident that sounded good and then built upon that.
I made it while in quarantine just in my bedroom. There is a little melody towards the end I borrowed from another song that I really like.
I guess most importantly it was my first music project that I was really proud of, and I'm glad I was able to make something that got stuck in my head, rather than something I became annoyed with.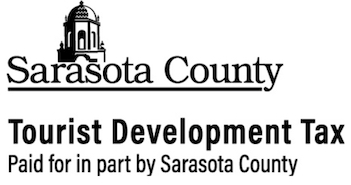 Support for this season was provided by a grant from the Andrew W. Mellon Foundation.