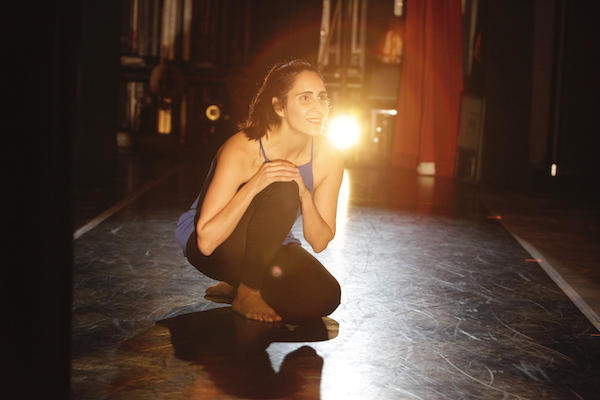 Leymis Bolaños Wilmott
photo credit: Sorcha Augustine
Movement Messages:
Etudes and Student Works
Fall 2020
New College of Florida is known for students engaging in creative work side-by-side with their faculty members, discovering new territory and modes of expression. New Music New College is an artistic laboratory for this creative process.
In this video series, premiering in October on this page, we explore works for electronic sound and dance by NCF faculty Leymis Bolaños Wilmott and Mark Dancigers as well as original digital dance and music by current New College students.
The fascinating connection between music and dance, and their shared languages of change and motion, is the inspiration for new works created by NCF students as well as Bolaños Wilmott and Dancigers. Ancient theories of music stress that change itself is the source of motion—when a melody or rhythm changes, music moves.
But what about the motion of moving people? Music can be heard to embody this motion as well. As Marc Leman has discussed in The Expressive Moment: How Interaction with Music Shapes Human Empowerment, recent studies show that the movements a musician makes to create a sound can be very accurately tracked by listeners even when they can't see the performer!
Leymis Bolaños Wilmott is a Cuban-American artist, mother, and teacher with rhythm inextricably in her bones found her voice through dance at an early age. As the Founder and Artistic Director of Sarasota Contemporary Dance, she has the privilege of using those bones to create art that has been called "stunning and imaginative" by Carrie Seidman of the Sarasota Herald-Tribune. As Artist-in-Residence at New College of Florida, she has the opportunity to share her love of dance and to be an influential member of Florida's dance community. Featured in Sarasota Scene Magazine's Arts & Cultural Issue: Ladies of the Arts, Leymis has been the recipient of numerous artistic achievement and leadership awards throughout her career. She was honored to receive the Dance Magazine award for "Southeast Best Choreographer" and was listed in Sarasota Magazine as one of the Top 28 Most Powerful People in the Arts. Her 80+ dance works include collaborations with artists and organizations of various disciplines from musicians to museums. Collaborative highlights include: Sarasota Orchestra, Choral Artists of Sarasota, Westcoast Black Theater Troupe, Asolo Rep, Salvador Dalí Museum, Kaleidoscope, John and Mable Ringling Museum, Art Center of Sarasota, Stephen Miles of New Music New College, composer Eduard Cosla, percussionist Scott Blum, Mark Dancigers of NOW Ensemble, multitalented Francis Schwartz, and legendary principal harpist, Ann Hobson Pilot. Her works have been performed nationally at the John F. Kennedy Center, Ailey Citigroup Theater in NYC, Colony Theater and Jackie Gleason Theatre in Miami, and internationally in Ramallah, Argentina, and Spain.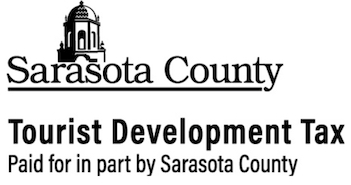 Support for this season was provided by a grant from the Andrew W. Mellon Foundation.