The New Sonic Field:
Susanna Payne-Passmore
Video of Mark Dancigers and Susanna Payne-Passmore discussing Susanna's music
Susanna Payne-Passmore ​(​they/them)​ creates musical journeys that reveal and revel in the inherent beauty of that which is strange or queer. Using the traditional instrumental and vocal ensembles of the classical genre, Susanna creates music that subverts expectations about presumed opposites such as tonal/atonal, narrative/abstract, enchanting/critical, with new harmonic paradigms and musical material chosen for its expressive capacity. Their composition practice is inspired by the critical role of imagination as activism in the works of science fiction luminaries such as Octavia Butler and Ursula K. LeGuin. A committed storyteller as well, Susanna often writes libretti and original song text. Susanna has been commissioned by Wayla Chambo, Anthony Aguayo, Samuel Lord Kalcheim, the Aotea Flute Quartet, the the Xebec Trio, and Chyornii & Dorado, and has collaborated with choreographer Mira Treatman, the Archaea Tree Ensemble, and illustrator Alexa Dubus.
Susanna Payne-Passmore's Burnt Norton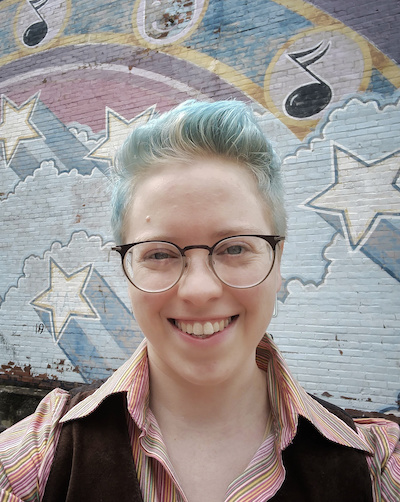 Susanna Payne-Passmore
Susanna graduated from the New College of Florida in 2012 with an AOC in Music Composition, defending a thesis on how intangible, invisible oscillations in the air become emotionally-moving works of art. After college, Susanna traveled the Republic of Georgia as a Fulbright recipient, teaching English and studying one of the oldest known traditions of vocal polyphony. In 2016, Susanna began graduate studies at the University of Oregon, accepting a fellowship to further develop an intuitive harmonic language and to mount the first large-scale production of C​aptain,​a chamber opera​​ with an original libretto and a genderqueer protagonist. The opera was premiered in June 2018. While at the University of Oregon, Susanna also founded the Composers of Oregon Chamber Orchestra, a 501-c3 nonprofit dedicated to the premiere of student orchestral works. The orchestra has premiered 16 student orchestral compositions since 2017. Susanna graduated from the University of Oregon with a Masters in Music Composition in 2018 and was awarded the music school's highest accolade: Outstanding Graduate Scholar.
Today, Susanna lives in Philadelphia while pursuing a doctorate in music composition at the University of Pennsylvania. When not composing, Susanna enjoys brewing tea, playing with cats, devouring books, and writing new librettos.
Susanna's website is susannacomposes.com.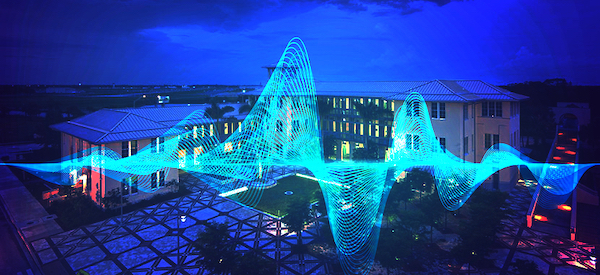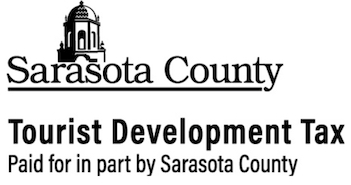 Support for this season was provided by a grant from the Andrew W. Mellon Foundation.