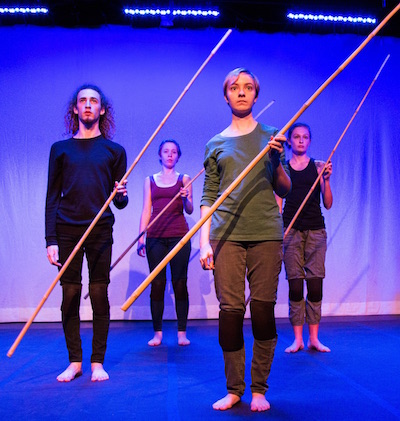 New College students performing Eliza Ladd's Selfie of the Ancients in 2016
Selfie photo credits: Nancy Nassiff
Tigers Above and Tigers Below
Eliza Ladd with New College Students
(Because of space limitations we will present this concert three times.)
Concerts:
Friday, February 15, 8:00 p.m.
Saturday, February 16, 8:00 p.m.
Sunday, February 17, 3:00 p.m.
Black Box Theater ($15, free with subscription)
Pre-concert talk: 7:30 p.m. Friday and Saturday, 2:30 p.m. Sunday
Artist Conversation: Thursday, February 14, 5:00 p.m., Black Box Theater (free)
Here we are. What are we going to do?
In this new commission Eliza Ladd (Associate Professor of Movement at the FSU/Asolo Conservatory) in collaboration with New College students, will create a score of "Live Sound Action" (her theatrical approach to composition and performance) to be performed in the New College Black Box Theater. Ladd's approach, at once visual, aural, and physical, combines the sounds of objects and human movement with layers of primitive voice and song—reflecting our primordial musicality and reviving the original function of performance as a way to know ourselves, and to experience our birthright as creators.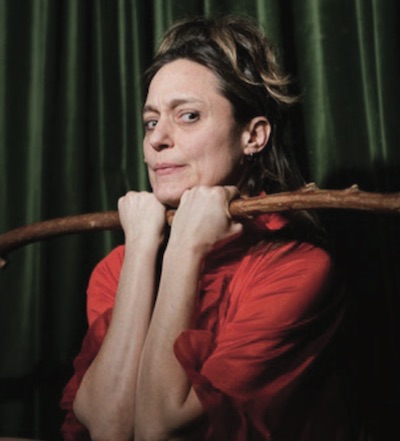 Eliza Ladd
This original composition will be influenced by a theme of migration, what gets carried over time across place, and the act of searching, listening and thriving as it manifests in the flight of birds, the walking of humans, and on an elemental scale of geology.
What is the sound image of our human contraption moving "forward" in time and space? What is the moment of tigers above and tigers below? How do we locate ourselves?
In 2016 Ladd worked with students to create Selfie of the Ancients, a work involving movement, sound, lighting, and song that evoked numerous themes including the plight of refugees.
This dramatic work was in three parts and invoked ritual as the performers created sounds by pouring water into vessels or struck the ground with sticks and pieces of iron, and created paths by pouring earth of various colors from pails onto the stage.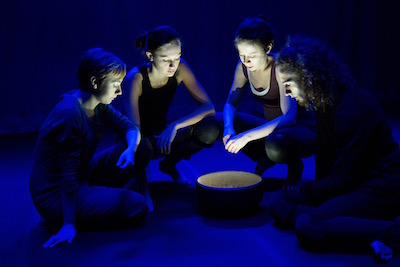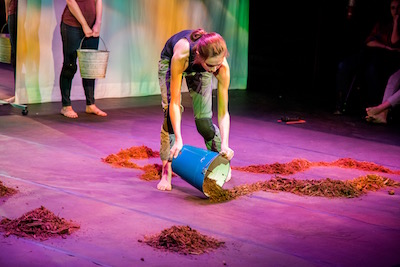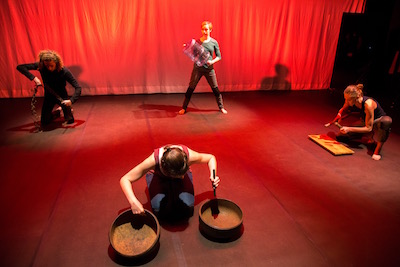 Tickets
Tickets are FREE for New College students, faculty, and staff—just bring your NCF ID to the concerts. For everyone else, single event tickets are $15, and season tickets to all five concerts are a bargain at $60. Click here to purchase tickets on line. Admission to all of our Artist Conversations is free for everyone. Concert admission is also free for students, faculty, and staff of SCF, USF Sarasota-Manatee, Ringling College of Art & Design, Eckerd College, FSU/Asolo Conservatory, and Booker/VPA High School—please bring your school ID. Visit our Reservations page for details.

All NMNC venues are ramp accessible.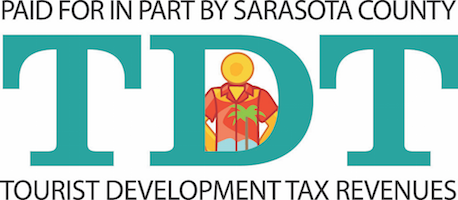 Paid for in part by Sarasota County Tourist Development Tax revenues.
Support for this season was provided by a grant from the Andrew W. Mellon Foundation.