New! Watch video of this Salon →
New Music Salon:
James Varnado Group
Salon: Thursday, October 28
5:30 p.m. EDT
Mildred Sainer Pavilion
$10 (included with season subscription)
New Music New College presents drumset virtuoso and improviser James Varnado and his quintet in a Salon afternoon focused on improvised music, jazz, and funk. Improvisation is a transformative and essential practice for musicians and composers, and this event celebrates the central place that making music in the moment occupies for creative expression. Join us for this journey into new musical terrain.
James Varnado is a drumset player based in Sarasota who has cultivated a community around open musical experiences and improvisation sessions. He has toured with both national and local acts, and his quartet embraces high-level musical technique and openness to exploration. We look forward to starting a conversation about exploring music in the moment following this performance.
Video of the James Varnado Funk Band performing Varnado's US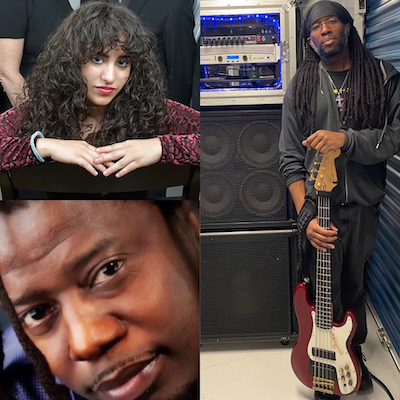 Three members of the James Varnado Quartet
Tickets
Tickets are FREE for New College students, faculty, and staff—just bring your NCF ID to the concerts.
For everyone else, single Salon tickets are $10, the yMusic, Sorey/Curtis, and JIJI concerts are $15 each, and season tickets to all salons and concerts are a bargain at $60. Click here to purchase tickets on line or visit our Tickets page for other ways to purchase tickets.
Concert admission is also free for students, faculty, and staff of SCF, USF Sarasota-Manatee, Ringling College of Art & Design, Eckerd College, FSU/Asolo Conservatory, and Booker High School—please bring your school ID. Students at other schools can purchase tickets at the concerts for $5 by showing a school ID.
Admission to our Artist Conversations and the two Student Composers concerts is free for everyone.

All NMNC venues are ramp accessible.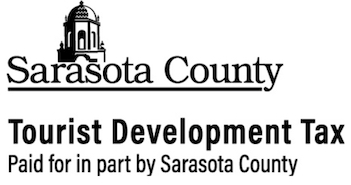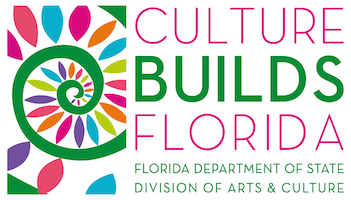 This season is sponsored in part by the State of Florida, Department of State, Division of Arts & Culture and the Florida Council on Arts and Culture.
Support for this season is provided by a grant from the Andrew W. Mellon Foundation.