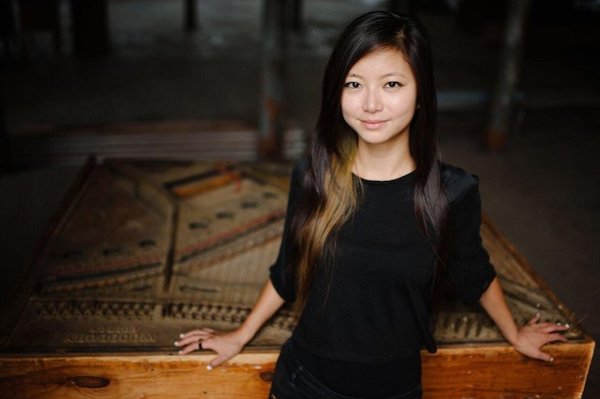 Vicky Chow
photo credit: Kaitlin Jane Photography
Vicky Chow
Concert: Saturday, April 24, 8:00 p.m.
Location and format to be determined
$15
Pre-concert talk: 7:30 p.m.
Artist Conversation: Thursday, April 22, 5:00 p.m.
Location and format to be determined
Free
With her expressive and nuanced interpretations of contemporary works, Canadian pianist Vicky Chow has been described as "brilliant" (New York Times), "new star of new music" (Los Angeles Times) and "one of our era's most brilliant pianists" (Pitchfork). Captivating audiences around the world with her expansive repertoire and musical prowess, she enjoys a diverse career collaborating with many of the world's most renowned composers and ensembles.
She is the pianist for the Bang on a Can All-Stars, piano duo X88, New Music Detroit, and has collaborated with other ensembles such as the International Contemporary Ensemble (ICE), Wet Ink Ensemble, and Momenta Quartet. As an artist frequently broadcasted on WNYC, her recorded work can be found on the 'Nonesuch', 'New Amsterdam', 'Tzadik', 'Cantaloupe Music', 'Innova', 'Hinterzimmer', and 'AltaVoz' labels. Her performances of Morton Feldman and John Cage were featured on BBC3's documentary series "The Sound and The Fury," based on Alex Ross's book The Rest is Noise.
This concert features Steve Reich's Piano Counterpoint, which was arranged for Chow in 2011, and other works. Don't miss this fierce and versatile champion of the cutting edge in new piano music.
Video of Vicky Chow performing Steve Reich's Piano Counterpoint
Tickets
Tickets are FREE for New College students, faculty, and staff—just bring your NCF ID to the concerts. For everyone else, single event tickets are $15, and season tickets to all four concerts are a bargain at $50. Admission to all of our Artist Conversations is free for everyone. Concert admission is also free for students, faculty, and staff of SCF, USF Sarasota-Manatee, Ringling College of Art & Design, Eckerd College, FSU/Asolo Conservatory, and Booker High School—please bring your school ID. Visit our Tickets page for details.

All NMNC venues are ramp accessible.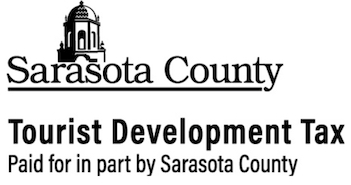 Support for this season was provided by a grant from the Andrew W. Mellon Foundation.