Yarn/Wire
Today's composers often reinvent instrumental resources, finding new sonic possibilities in conventional instruments through innovative performance techniques and coloristic combinations. The instrumentation of Yarn/Wire—two pianos, two percussion—has offered composers a surprisingly rich palate for harmony and texture. For their NMNC debut, Yarn/Wire will perform two very different works: Klaus Lang's shimmering and contemplative molten trees (2017) and Misato Mochizuki's rousing Le monde des rondes et des carrés (2015).
"Yarn/Wire Mesmerizes"—The New York Times
"Sonic art that is clearly going places."—Grammophone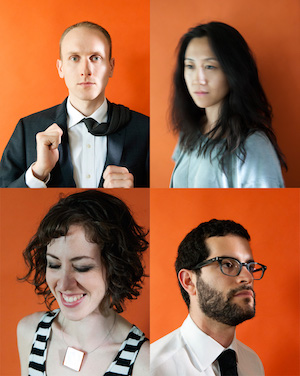 photo credit: Bobby Fisher
New! Watch video of both pieces in the concert, below!
Concert: Saturday, October 5, 8:00 p.m., Mildred Sainer Pavilion
Pre-concert talk: 7:30 p.m.
Artist Conversation: Thursday, October 3, 5:00 p.m., Mildred Sainer Pavilion

Video of Klaus Lang's molten trees, which opened our concert
Video of Misato Mochizuki's Le monde des rondes et des carrés, which followed
Yarn/Wire is a NYC-based percussion and piano quartet. This instrumental combination allows the ensemble flexibility to slip effortlessly between classics of the repertoire and more modern works that continue to forge new boundaries. With programming described as "fearless" and performing with "spellbinding virtuosity" (Time Out New York), Yarn/Wire is admired for the energy and precision they bring to vital performances of today's most adventurous music. Recent performances have brought the ensemble to Lincoln Center, BAM, Edinburgh International Festival, Shanghai Symphony Hall, and the Barbican Centre. Yarn/Wire continues to grow this quickly expanding repertoire though domestic and international commissions of both established and emerging composers and advocates for new voices across the United States and world.
Yarn/Wire is comprised of Ian Antonio (percussion), Laura Barger (piano), Russell Greenberg (percussion), and Ning Yu (piano).
In addition to performing and recording, they run the annual Yarn/Wire Institute at Stony Brook University, an immersive and collaborative program focused on the music of today. Open to pianists, percussionists, and composers, the institute addresses a wide range of musical styles, approaches, topics, and techniques. Institute attendees work side by side with faculty members on the development, rehearsal, and performance of new work, engage in lessons, coachings, and masterclasses, and collaborate with a diverse roster of fellow participants to expand their skills and knowledge of 21st century music.
Tickets
Tickets are FREE for New College students, faculty, and staff—just bring your NCF ID to the concerts. For everyone else, single event tickets are $15, and season tickets to all five concerts are a bargain at $60. Click here to purchase tickets on line. Admission to all of our Artist Conversations is free for everyone. Concert admission is also free for students, faculty, and staff of SCF, USF Sarasota-Manatee, Ringling College of Art & Design, Eckerd College, FSU/Asolo Conservatory, and Booker High School—please bring your school ID. Visit our Reservations page for details.

All NMNC venues are ramp accessible.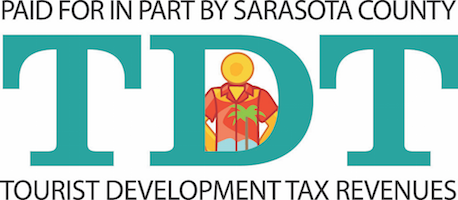 Paid for in part by Sarasota County Tourist Development Tax revenues.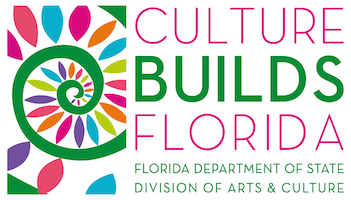 Sponsored in part by the State of Florida, Department of State, Division of Cultural Affairs and the Florida Council on Arts and Culture.
Support for this season was provided by a grant from the Andrew W. Mellon Foundation.