2021–2022 Season
This season we experimented with a new format: in the fall we presented four New Music Salons featuring local musicians both performing and discussing their various practices with the audience, and in April we presented five concerts as NewFest.
Fall New Music Salons
Pete Carney Quartet
September
Club Sudakoff
Saxophonist, composer, improvisor, and Director of Jazz Studies at State College of Florida Pete Carney opened our season with his Quartet: John O'Leary on piano, Hiram Hazley on bass, and Henley Connor on drums.
After performing five works including pieces by Carney as well as his arrangements of works by Radiohead and D:Fuse, the musicians spoke about their various rehearsal and performance practices.
Samantha Bennett & George Nickson
October
Mildred Sainer Pavilion
Our second Salon featured the founders and Co-Artistic Directors of EnsembleNEWSRQ, Samantha Bennett and George Nickson. Bennett (Principal Second Violin with the Sarasota Orchestra) and Nickson (Principal Percussion with the Dallas Symphony Orchestra) are no strangers to NMNC, having performed with us several times.
Each played a solo work—Bennett opened with Nico Muhly's Honest Music, and Nickson followed with Glenn Kotche's Mobile, for percussion and electronics. They then performed Duo for Vibraphone and Violin by Joseph Periera. Afterward they answered questions from the audience about their approaches to music and to running a new-music program.
James Varnado Group
October
Mildred Sainer Pavilion
Master funk/jazz drummer James Varnado came to NMNC with his group: Naima Barake on vocals, Jack Berry on bass, Sergei Glushonkov on keybaords, and Eric Zabala on vibraphone.
They opened with a duet with Barake and Varnado (playing on snare drum only), then gave a rousing concert, and ended by talking about how each came to their current musical situation and how they approach rehearsing and performing.
Natalie Helm
November
Mildred Sainer Pavilion
Our fall Salons closed with cellist Natalie Helm, Principal Cello with the Sarasota Orchestra.
In an unusual move for NMNC, Helm played Bach, and only Bach—Cello Suite No. 3 in C Major, to be precise. But after playing it through she went movement by movement and asked the audience for descriptive words, which appeared in a word cloud on the screen behind her. Helm then spoke of her own explorations of the movements, and the literary works they conjured for her.
NewFest
All in April
yMusic
Mildred Sainer Pavilion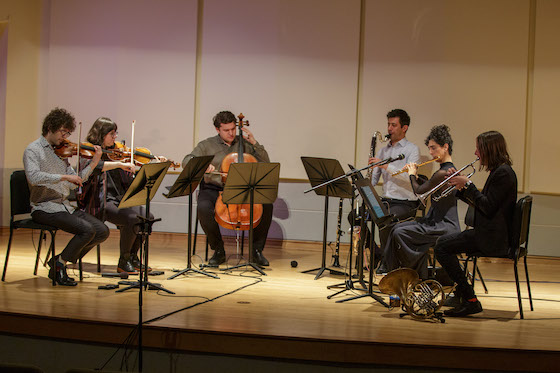 yMusic performing
photo credit: Nancy Nassiff
April's NewFest began with the sextet yMusic: CJ Camerieri on trumpet, Alex Sopp on flute and vocals, Nuno Antunes on clarinets, Rob Moose on violin, Nadia Sirota on viola, and Gabriel Cabezas on cello.
They performed nine works, including Tessellations by Gabriella Smith, Ecstatic Science by Missy Mazzoli, Together by Judd Greenstein, and six group compositions: Flood, Sober Miles, Zebras, Cloud, Peter Inn, and The Wolf.
Student Composers: Student Chamber Players
Mildred Sainer Pavilion
Edited video of the concert
Our second concert featured New College students and faculty. It opened with student Nissi Luvavali playing his arrangement of Claire Wyndham's My Love Will Never Die for piano and electronics.
Then the stage filled with students Luvavali (piano), Jovian Christos (percussion), Saeed Elhajoui (acoustic Guitar), Bren Gonzalez (percussion), ASH Hoffman (cello), Phynyx Soltis-Tatro (synthesizer & percussion), and Maggie Veras (percussion), along with professors Mark Dancigers (electric guitar) and LJ White (kazoo & vocals), who performed the collaboratively-composed experimental work Unbridled.
Tyshawn Sorey & Jennifer Curtis: Invisible Ritual
Club Sudakoff
Edited video of the concert
The renowned duo of composer/percussionist Tyshawn Sorey and violinist Jennifer Curtis thrilled our Club Sudakoff audience with their improvised work Invisible Ritual.
Playing continuously for more than an hour, the duo began with Sorey on piano. He shifted to drum kit about two-thirds of the way through, as Curtis responded with sounds ranging from barely audible unpitched string noise to angry pizzicato to plaintive bowed lines. At the almost silent end section, Sorey gave one massive kick drum hit, said, "That's it!"—and the audience leapt to their feet.
JIJI: Never Not Enough
Mildred Sainer Pavilion
Video of selections from the concert
The next week we presented the phenomenal guitarist JIJI, who performed a solo concert on both classical and electric guitar.
JIJI opened with her arrangement of an early seventeenth century work by Claudio Sessa, then leapt into the twenty-first century with pieces she had commissioned from Hilary Purrington and Natalie Dietterich. Next she played Tania Leon's Bailarin and then switched to electric guitar for her own arrangement of Julius Eastman's Touch him when, which became almost a metal dirge.
She then played works by Krists Auznieks and Gulli Björnsson, ending with two of her own compositions, Everyone wants a piece of you- and For Patty. As an encore she gave us Roland Dyens's Tango en Skaï.
Student Composer: Sarasota Piano Quartet
Mildred Sainer Pavilion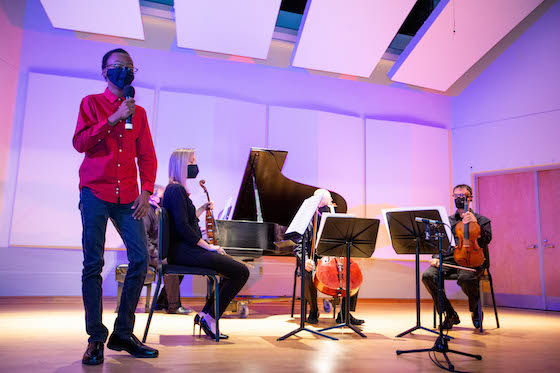 Student composer Nissi Luvavali with the Sarasota Piano Quartet
photo credit: Nancy Nassiff
NewFest ended with the Sarasota Piano Quartet (Jennifer Best Takeda, violin; Nathan Franz, viola; Christopher Schnell, cello; and Jonathan Spivey, piano) performing a work composed by New College student Nissi Luvavali called A Dance with Tragedy. At this concert there was time to perform the piece, have Nissi talk about it with the audience, and then have the Quartet perform it a second time.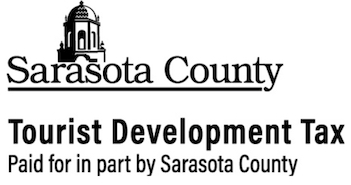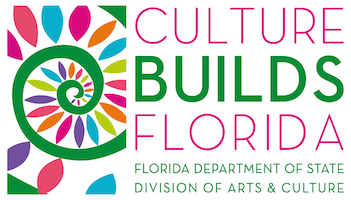 This season is sponsored in part by the State of Florida, Department of State, Division of Arts and Culture, the Florida Council on Arts and Culture, and the National Endowment for the Arts.
Support for this season was provided by a grant from the Andrew W. Mellon Foundation.