2020–2021 Season
The COVID-19 pandemic prevented us from offering in-person performances, including the one that should have ended our previous season, the JACK Quartet, until January of 2021. So our new Director, Mark Dancigers, devised two online series for the fall, we were able to offer JACK's concert via YouTube, presented two concerts and two Artist Conversations outdoors to socially-distanced audiences, and streamed our final concert and Artist Conversation. In addition, we Zoomed a celebration of Steve Miles, our founding Director.
JACK Quartet
August
Filmed at Merkin Hall in New York
Video Marcos Balter's Chambers
Video of JACK's finale, George Lewis's String Quartet 2.5 "Playing with Seeds"
The JACK Quartet was supposed to come to NMNC in April of 2020, but COVID-19 put a stop to that. So JACK, in collaboration with the Kaufman Music Center, performed a concert for filming in Kaufman's Merkin Hall, which we offered on YouTube starting in late August and kept available for several months.
The concert included works by Zosha Di Castri, Marcos Balter, Anthony Braxton, Clara Iannotta, and concluded with George Lewis's String Quartet 2.5 "Playing with Seeds". You can watch Marcos Balter's Chambers and George Lewis's quartet on this page. To see JACK's Zoom Artist Conversation and see the concert program, visit our page about the concert.
Event Sponsor: Ina Schnell
The New Sonic Field
Launched in October
Online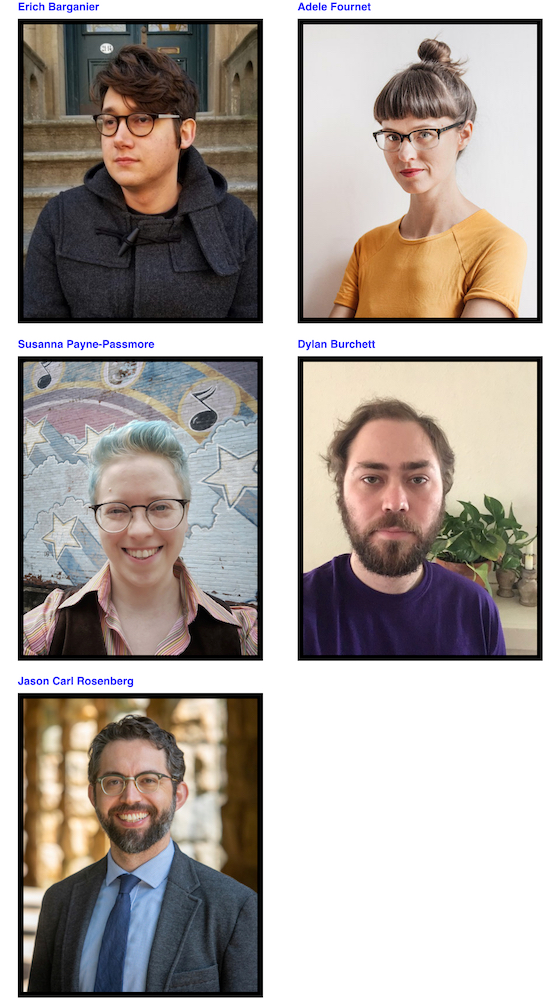 Our first online series celebrates the creative successes of New College (and New Music New College) alumni.
The New Sonic Field consists of conversations Mark Dancigers had with alums Erich Barganier, Adele Fournet, Susanna Payne-Passmore, Dylan Burchett, and Jason Carl Rosenberg, along with a featured work from each composer.
You can see the interviews as well as Barganier's Speaking In Tongues, Fournet's Limas Utópicas, Payne-Passmore's Burnt Norton, Burchett's five cent deposit, and Rosenberg's L.O.S.T. here on our New sonic Field page.
Movement Messages:
Digital Dance and Music
Launched in November
Online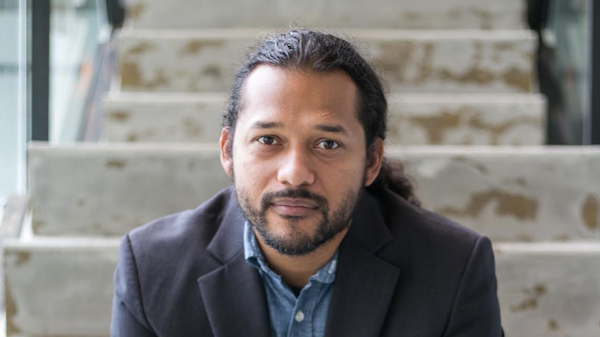 José Martinez
photo credit: Julia Gang
Video of Mark Dancigers and Leymis Bolaños Wilmott's Etudes
The collaborative connection between music and movement is explored in our second online series, Movement Messages.
We split this series into two parts: the first focuses on composer (and Visiting Assistant Professor of Music in 20–21) José Martínez's work 39 Inside, which you can see, along with a chat between Martinez and Mark Dancigers, on this page.
The second part is comprised of collaborative videos made by pairs of New College students, as well as one by professors Dancigers and Leymis Bolaños Wilmott. These teams of choreographer/dancers and composer/performers created ten short works that you can see on our Etudes page.
Special Event:

Celebrating Steve Miles
December
Online via Zoom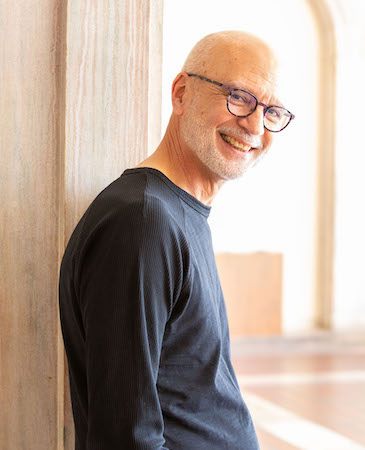 Steve Miles
photo credit: Nancy Nassiff
On Thursday, Dec. 3, 2020, at 5:30 p.m. EST we celebrated the legacy of our founding Director, Stephen Miles. Using Zoom (because of COVID-19) we had more than one hundred people join in as Steve, Mark Dancigers, and Ron Silver spoke, and we shared video contributions of testimonials and music from friends, visiting artists, and alums, all of which you can watch on this page.
Claire Chase
January
PepsiCo Arcade and streamed on YouTube
At long last, in January we were able to offer events in person: the marvelous and ground-breaking flutist Claire Chase joined us for an Artist Conversation and then two days later performed a solo concert to a limited-number of people outdoors and to hundreds in our live-stream on YouTube.
The concert opened with Felipe Lara's beautiful and haunting Meditation & Calligraphy for solo bass flute, which was punctuated with explosions of breath.
Next came Du Yun's Fast if the Century for contrabass flute—an instrument taller than Chase herself—and electronic playback. Chase explained to our audience that the contrabass flute had a name: Big Bertha, and that name was bestowed by none other than Pauline Oliveros.
Suzanne Farrin's The Stimulus of Loss for flute and pre-recorded ondes Martenot was next. Ondes Martenot is an electonic instrument of the early twentieth century, famous for giving its player control over many aspects of its sound. Farrin herself plays the ondes Martenot on the recording that Chase performed with, as the flute danced and glided (Chase played a flute with a sliding mouthpiece, enabling her to bend notes) in and out of the electronic sounds.
Chase followed this with excerpts from her latest commission, Sex Magic by Liza Lim. Chase performed the world premiere of the entire work just this past December in a live-stream (with no audience) from New York's The Kitchen at Queenslab. We got to witness two movements, Throat-Song for ocarina and Moss—on the Sacred Erotic for contrabass flute.
The concert ended with two excerpts from Marcos Balter's Pan. Echo for flute and electronics had a sparkling and mysterious electronic track that seemed to flow out of the movements of the flute, and Soliloquy for solo flute used delay and reverb to turn one flute into multiples.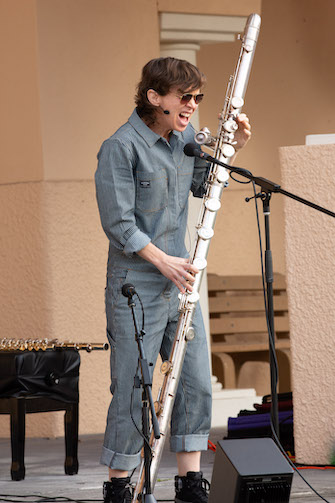 Claire Chase with her contrabass flute "Big Bertha"
Photo credit: Nancy Nassiff
Event Sponsors: Arlene and Larry Dunn
Video of Claire Chase performing Felipe Lara's Meditation & Calligraphy, which opened our concert
Video of Du Yun's Fast is the Century
Video of Suzanne Farrin's The Stimulus of Loss
Video of excerpts from Liza Lim's Sex Magic
Video of the concert's finale, excerpts from Marcos Balter's Pan
Workers Union:
Music of Louis Andriessen and Nik Bärtsch
March
PepsiCo Arcade and streamed on YouTube
Once again outdoors with a distanced audience, we presented two works for ensembles where the instrumentation is open, i.e. not predefined by the composers.
The intrepid group of performers was comprised of students, faculty, and staff at New College; members of the Sarasota Orchestra; a faculty member from State College of Florida; and a professional musician from the community. Together they performed pieces that each have unusual compositional techniques.
Louis Andriessen's Workers Union has its rhythm fully notated, but the pitch is only implied. Every person plays the rhythm in unison (except for some small sections where the group splits in two), but the pitches played are chosen by each player. The score indicates only how far above or below they are from whatever each player considers their "center" pitch.
The performers were Peter Carney, saxophone; Lee Collings, flute; Mark Dancigers, electric guitar; Rachel Halvorson, viola; Ash Hoffman, cello; John Miller, bass; Aaron Nix, drums; and R. L. Silver, synthesizer.
The concert closed with Modul 22 by Nik Bärtsch, a piece with both jazz and rock influences, where the players move through rhythmic and harmonic modules. Unlike the rhythmic unity of Workers Union, this work involves improvisation, and our version ended with an extended saxophone solo.
Event Sponsor: Bernard Friedland
Video of Louis Andriessen's Workers Union
Video of Nik Bärtsch's Modul 22
Vicky Chow
April
Filmed at the Yamaha Artist Salon, New York
Streamed on YouTube and screened in the Mildred Sainer Pavilion
For our final concert of the season, pianist Vicky Chow filmed a performance just for New Music New College, which we streamed on YouTube and projected in the Mildred Sainer Pavilion to a small, distanced live audience.
The concert opened with five etudes by Philip Glass, each exploring a different technique. Chow then performed Caroline Shaw's luminescent Gustave Le Gray.
For the third piece of the concert in Sainer we spliced in Chow's world premiere performance of Michael Abels's Anguish from Falling Sky, which she performed for the Bang On a Can Marathon less than a week before. You can see that video right below our concert video.
Next was Tomeka Reid's Lamenting G.F., A.A., B.T., T.M., which managed to be both moving and violent.
Chow ended the program by playing against multiple recordings of herself in Steve Reich's Piano Counterpoint. We can't speak for people watching on YouTube, but this brought the audience watching the screening in Sainer to their feet.
Video of the concert Vicky Chow filmed for New Music New College
Video of Chow performing Michael Abels's Anguish from Falling Sky
Event Sponsor: Linda Buxbaum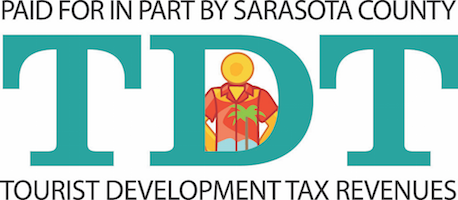 This season was sponsored in part by a grant from the Andrew W. Mellon Foundation.