2019–2020 Season
still photos by Nancy Nassiff of Elan Photography
Yarn/Wire
October
Mildred Sainer Pavilion
Video of Klaus Lang's molten trees, which opened our concert
Video of Misato Mochizuki's Le monde des rondes et des carrés, which followed
NMNC entered its third decade with a performance by the quartet Yarn/Wire, comprised of two percussionists (Ian Antonio and Russell Greenberg) and two pianists (Laura Barger and Ning Yu).
There were only two pieces in the concert—but what pieces! Yarn/Wire opened with Klaus Lang's quiet and intense molten trees, a thirty-three-minute piece that explores time, making almost sustained sounds out of the percussion. It was a meditative masterpiece that had our audience rapt.
They followed that up with Le monde des rondes et des carrés by Misato Mochizuki. Here Greenberg and Antonio entered the auditorium from the rear doors, walking down the aisle and then circling the stage, playing crotales and Japanese cup bells; the pianos eventually joined in. The theatrical and motion-focussed aspects of the piece continued throughout, culminating in an exhilarating wild ride with Antonio seated at a stage-center drumkit, surrounded by the other players, who took over his cymbals.
While at NMNC Yarn/Wire met with music students at State College of Florida.
Event Sponsors: John and Lynne Buchanan
Images
November
Mildred Sainer Pavilion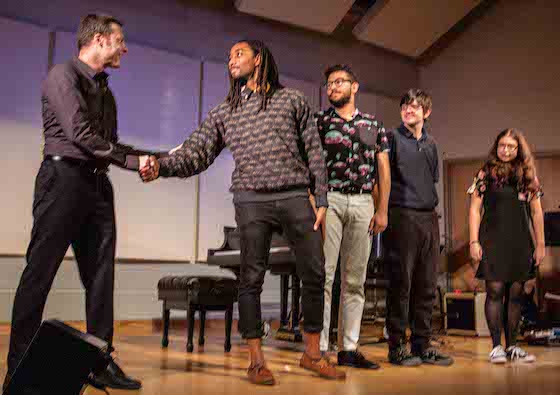 Aaron Wunsch with the student four-channel composers
Images and Music share a common language of movement. This evening explores moving images and sounds across and between media.
The evening began with a darkened auditorium, as electronic works for four-channel sound surrounded the audience. The new works were composed by New College students Hunter Mundy, Rose Schimmel, Harold Gonzalez, and Rolando Tate, whose piece referenced Debussy amidst the sounds of crashing waves. To follow, pianist Aaron Wunsch played Debussy's L'isle joyeuse.
Then three more New College students performed electro-acoustic works: Aniston Hoffman played her work Unlucky 13, for cello and electronics. Emma Solloway played her Intangible, for trombone and electronics. And Claire Thomas played Missy Mazzoli's Interlude from Song from the Uproar, for clarinet and electronics. (Video of each of these is on this page!)
Video of Aniston Hoffman performing her piece Unlucky 13
The next section featured short animations created and scored electronically by New College students, working in pairs. Freddie O'Brion did animation and Hugh Robers scored Remeant; Elizabeth Barrett animated and Gillian Boll scored Kaalya; Cindy Kim animated and Parankush Bhardwaj scored Maggy the Robot; Freddie O'Brion animated and Andre Ayers scored K.O.; Margaux Albiez animated and Lev Gurt scored Rolling Through; Ellizabeth Barrett animated and Emma Solloway scored KAMIKI; and finally, New College professors Kim Anderson animated and Mark Dancigers scored Lost and Found.
The last part of the concert featured Grand Electric, Dancigers on electric guitar and Juilliard Keyboard faculty Wunsch on piano, playing two new pieces, Wunsch's Take Chants and Dancigers's Image and Gravity.
Video of Emma Solloway performing her piece Intangible
Event Sponsor: Bernard Friedland
Video of Claire Thomas performing Missy Mazzoli's Interlude from Song from the Uproar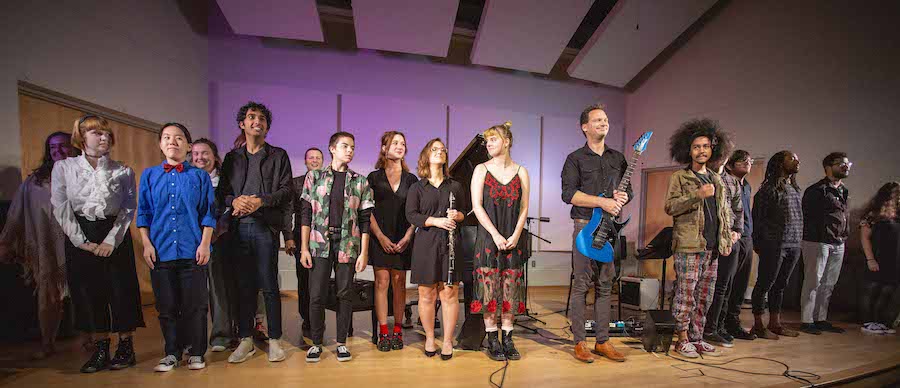 All the composers, animators, and performers
Jen Shyu:
Nine Doors
January
Club Sudakoff
Video of the end of Nine Doors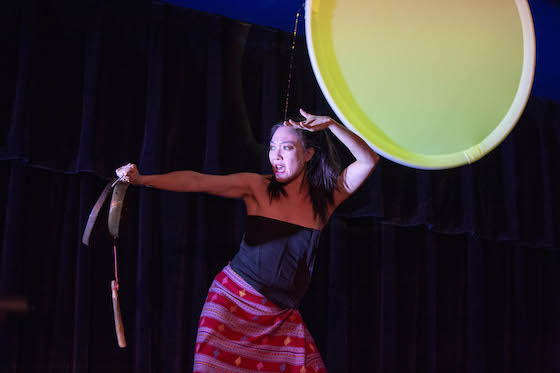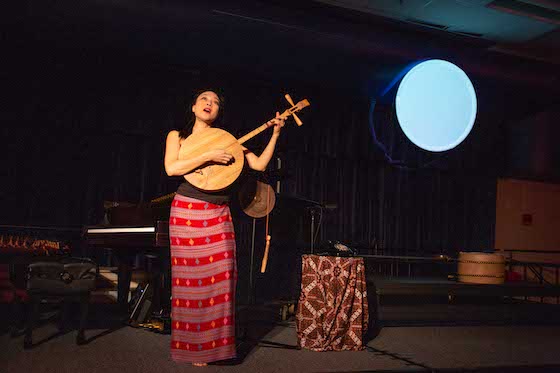 Composer, multilingual vocalist, multi-instrumentalist, and dancer Jen Shyu returned to NMNC to perform her haunting theatrical work Nine Doors.
You can see video of the final sections of the performance just to the left of this text.
Shyu calls Nine Doors both a ritual and a celebration of our lost loved ones. Inspired by a real-life tragedy—a car crash that killed Shyu's friend, a Javanese shadow puppeteer and his wife—Shyu created the piece to honor them both and their six-year-old daughter, who survived the crash, and becomes the central character. Throughout the evening, in addition to singing in multiple languages and dancing in several styles, Shyu played Taiwanese moon lute, Korean gayageum and soribuk drum, Japanese biwa, piano, Timorese gong, and Korean gong.
While at NMNC Shyu met with New College student composers and hosted a community pot-luck the day after the performance, leading people in movement and improvisation exercises.
Event Sponsors: Robert and Deborah Hendel
and Linda Buxbaum
Living and Dead:
The Gettysburg Project
February
College Hall Music Room
Video of the Feb. 16 performance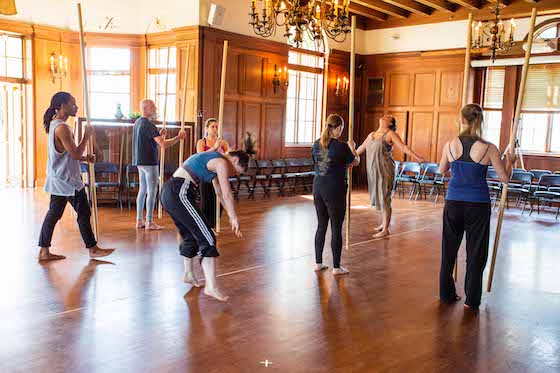 A Gettysburg rehearsal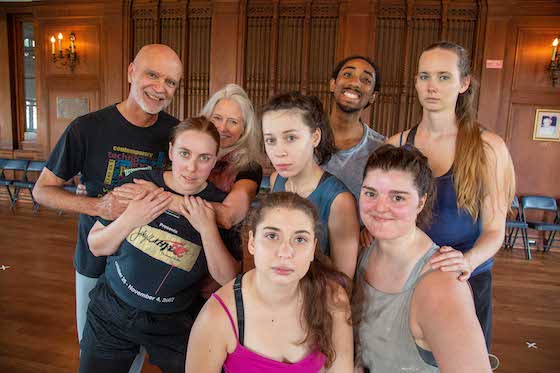 All the performers with Choreographer/Director Margaret Eginton
Back in 2009 Stephen Miles worked with Margaret Eginton, then teaching at the Asolo Conservatory, and seven New College students to devise Living and Dead: The Gettysburg Project, a work for movement and voice that celebrated a hopeful time, with the election of America's first Black President, referencing Lincoln's address of 146 years earlier.
Fast-forward ten years, and Lincoln's words seem prescient and urgent: "Now we are engaged in a great civil war, testing whether that nation, or any nation so conceived and so dedicated can long endure." So once again Eginton and Miles worked, this time with students and alumni (including three of the original Gettysburg cast) to re-think the work and create an updated version, which you can watch here.
Working through New College's January Interterm, all of them experimented and refashioned the original work to reflect the current political and social climate. The results were presented on two afternoons in February, 2020.
Besides Miles the performers were New College students Rose Schimmel and Rolando Tate, recent alumna Eugenia Titterington, and alumni (and Gettysburg veterans) D'ariel Barnard, Dylan Bobek, and Caitlin McMullen.
Read more about Living and Dead: The Gettysburg Project on our Projects page.
Event Sponsors: Barbara Lupoff
and Dorothy Waldron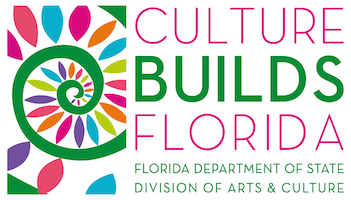 This season was sponsored in part by the State of Florida, Department of State, Division of Cultural Affairs and the Florida Council on Arts and Culture.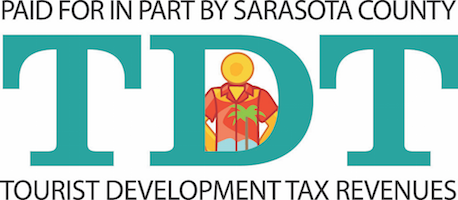 This season was sponsored in part by a grant from the Andrew W. Mellon Foundation.