New College Interim President Corcoran has cancelled New Music New College. There will be no 2023–2024 season.
Advisory Board
Ina Schnell, Honorary Founding Member
(Of Blessed Memory)

Stefan Jurgensen Valle, Chair
Arlene Dunn
Larry Dunn
Bernard Friedland
Rose Schimmel
Francis Schwartz, Ph D.
Melissa Simmons
Rolando Tate
Mark Dancigers, ex officio
Stephen Miles, ex officio
R. L. Silver, ex officio


New Music New College
Welcome!
New Music New College invites you to join us in our exploration of contemporary music and performance. What is music, and where does it come from? Why does it affect us so deeply? Do any two people experience the same music the same way? NMNC doesn't profess to provide any definitive answers, but we do offer unique and intriguing opportunities to experience the new and enter into an ongoing conversation about the meaning, the future, and yes, the past of music. Music, performance, and the arts in general are ways of exploring what makes us human.
We present performances on the campus of New College of Florida, here in Sarasota, but also stream them for free on YouTube. Some involve the most cutting-edge professionals of our time. Others involve our own students. All concerts last about an hour and include a free reception with snacks (sorry, YouTube viewers will have to provide their own). After the performance you can stick around and discuss the experience with the performers as well as with your fellow audience members.
New! Download our 2022–2023 Season Brochure!
Or Click here to purchase tickets online.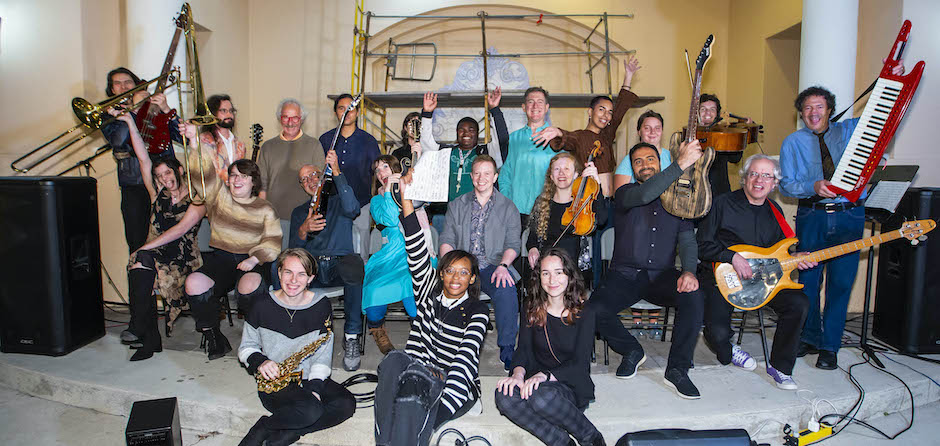 Performers from 2022's "Inside In C" concert
photo credit: Nancy Nassiff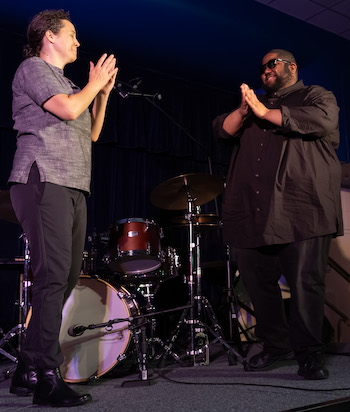 Jennifer Curtis & Tyshawn Sorey in 2022
photo credit: Nancy Nassiff
2022-2023 Season
This season—our twenty-fourth!—we bring to you the young percussion group Recap Quartet; an enveloping experimental piece performed outdoors by New College students, faculty, and staff, along with members of the community; groundbreaking, enthralling pianist Kathleen Supové; a mashup of John Cage and Mary Shelley performed from the balconies of our academic building; and visionary composer, vocalist, and electronics guru Pamela Z. All here, in Sarasota! All on YouTube for free! We invite you to be a part of this celebration of humanity, and revel in the messy creation that is the arts.
Beyond performances
New Music New College is more than just the concerts we present. We are a nexus, a meeting point for our campus and an intersection between the campus and the surrounding community. We are a hub of conversation about music, performance, and art. Over the years we have created new works and explored new means of performance. We've presented seventy-four world premieres. We've visited other area schools and given participatory workshops there and at a local retirement community. We've presented and led performances at national and international conferences. And we believe in context and discussion.
We understand that we will be presenting unfamiliar music much of the time, so we strive to provide as much context as audience members want. The Thursday before each concert we offer a free Artist Conversation. These seminar-like gatherings begin with a brief performance and evolve into a discussion with all present about their reactions and responses to what they just experienced.
So please join us in our exploratory journey through the universe of new music, performance, and life!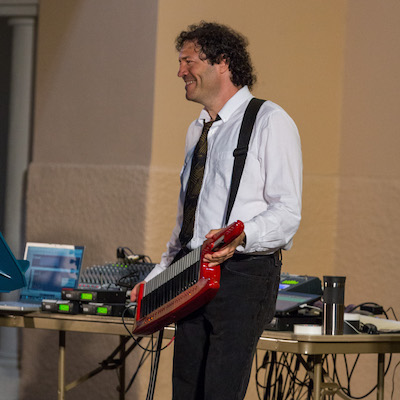 NMNC Director and Producer Ron Silver
photo credit: Nancy Nassiff


Like the New Music New College Facebook page!
New Music New College commits to the We Have Voice Code of Conduct for the Performing Arts.


Mission Statement
New Music New College explores and celebrates contemporary music-making as a shared-learning laboratory for New College of Florida, the greater Sarasota community, and the world at large.
Video of NMNC Director and Producer R. L. Silver talking about New Music New College
Contact Us
Want info on upcoming events? Email info@newmusicnewcollege.org.
Want to be added to our email and/or snail-mail lists? Contact us by email at events@ncf.edu or phone (941) 487-4888.
Have a response to one of our events? Email feedback@newmusicnewcollege.org.
About New College of Florida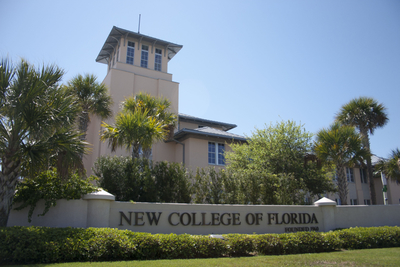 New Music New College would not exist without New College of Florida, and indeed the two are intertwined. For beyond presenting world class contemporary music to the Sarasota community, NMNC is dedicated to enlarging the academic experience for New College students.
At around 850 students, and with a ten-to-one student-to-faculty ratio, New College provides a challenging and intense learning environment with opportunities for individualized journeys through the world of the liberal arts. There are no grades at New College—narrative evaluations provide meaningful feedback to our students. And each student works with his or her advisor to choose a course of study.
New Music New College offers opportunities for New College students to work with some of the leading practitioners of contemporary music, as well as composing and performing. Our experimental concerts are integrated into the academic curriculum. And we see our concerts as a site for the greater Sarasota community to intermingle with New College students, faculty, and staff.
Learn more about New College of Florida.
NMNC Sponsors