For info about NMNC NewFest click here!
Advisory Board
Ina Schnell, Honorary Founding Member
Arlene Dunn
Larry Dunn
Bernard Friedland
Renée Hamad
Rose Schimmel
Francis Schwartz, Ph D.
Melissa Simmons
Rolando Tate
Mark Dancigers, ex officio
Stephen Miles, ex officio
R. L. Silver, ex officio


New Music New College
WELCOME!
Contemporary music is a beautiful, riotous, unpredictable field of activity and exploration. Its variety and depth speak to music's mysterious but utterly essential purpose. New Music New College embraces this mystery, and the sense of discovery and exploration in cutting-edge music, and seeks to embed meaningful encounters with contemporary music for all in the New College academic landscape, as well as in Sarasota and in the national community.
Our programs would not be possible without the continuing fantastic support from New College, the Sarasota County Tourist Development Council, the Culture Builds Florida program of the State of Florida, the Mellon Foundation, and our numerous community of supporters at every level. We are so fortunate for the generosity of so many—and we want to shout our thanks!

Student and professional performers from 2019's "Images" concert
photo credit: Nancy Nassiff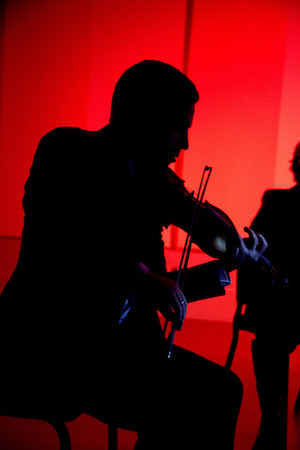 JACK Quartet in 2016
photo credit: Nancy Nassiff
2021-2022 Season
Head over to our Events page to view the new season! Or download a PDF of our season brochure.
All of our events will be live-streamed this year!
After a year of disruption in the performing arts, we are rolling out a new format and new types of events for the fall and spring. Our fall begins with a celebration of some of the amazing musicians innovating right here in the Sarasota community. Our 5:30 p.m. Fall New Music Salons, taking place throughout September, October, and November, are an opportunity to hear a short concert program, announced from the stage, as well as an open conversation and a chance to interact with artists directly afterward. Each Salon will have a reception with food and drink, and the opportunity for social connection. By emphasizing and amplifying local musicians, we will continue to build New Music New College into a hub for exciting and fresh music making happening in our city. We hope you join us for these slightly more casual, social and free-wheeling events that bring some of the best of Sarasota's musical world to our campus.
In the spring, we launch our first ever New Music New College NewFest—a month-long festival of contemporary music happening in April. We will welcome thrilling and innovative artists to our series: yMusic, in a rescheduled performance from last season; Tyshawn Sorey and Jennifer Curtis performing from their striking album Invisible Ritual, and the pioneering guitarist JIJI. We will also feature works composed by New College students in two concerts on the festival, one of which presents our longstanding collaboration with the Sarasota Orchestra and the Sarasota Piano Quartet. Another concert of student works will be performed by New College students from our Chamber Music class, lead by Prof. Nathan Franz. This year, New Music New College is able to support lessons for students in the Chamber Music program and we can't wait to share the sounds of our students with all of you.
Thank you for being a part of our adventure this year! We know that whether you attend a Fall Salon or a NMNC NewFest event this spring, or perhaps many of these events this year, you will find something new, inspiring, and quite possibly delightful.
About NMNC Director Mark Dancigers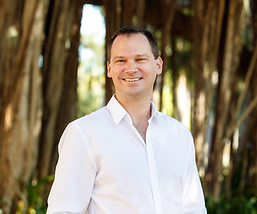 NMNC Director Mark Dancigers
photo credit: Casey Brooke Lawson
Video of NMNC Producer R. L. Silver talking about New Music New College


Like the New Music New College Facebook page!
New Music New College commits to the We Have Voice Code of Conduct for the Performing Arts.


Mission Statement
New Music New College explores and celebrates contemporary music-making as a shared-learning laboratory for New College of Florida, the greater Sarasota community, and the world at large.
Contact Us
Want info on upcoming events? Email info@newmusicnewcollege.org.
Want to be added to our email and/or snail-mail lists? Contact us by email at events@ncf.edu or phone (941) 487-4888.
Have a response to one of our events? Email feedback@newmusicnewcollege.org.
About New College of Florida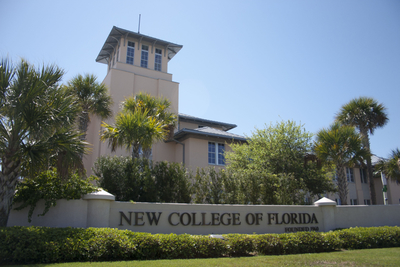 New Music New College would not exist without New College of Florida, and indeed the two are intertwined. For beyond presenting world class contemporary music to the Sarasota community, NMNC is dedicated to enlarging the academic experience for New College students.
At around 850 students, and with a ten-to-one student-to-faculty ratio, New College provides a challenging and intense learning environment with opportunities for individualized journeys through the world of the liberal arts. There are no grades at New College—narrative evaluations provide meaningful feedback to our students. And each student works with his or her advisor to choose a course of study.
New Music New College offers opportunities for New College students to work with some of the leading practitioners of contemporary music, as well as composing and performing. Our experimental concerts are integrated into the academic curriculum. And we see our concerts as a site for the greater Sarasota community to intermingle with New College students, faculty, and staff.
Learn more about New College of Florida.
NMNC Sponsors